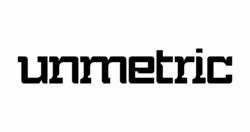 Overwhelmingly, almost all Airlines' Facebook posts spoke about their brand
Chicago, IL (PRWEB) September 28, 2011
Airlines are one of the most active sectors on social media. "Facebook is by far the most important customer engagement tool airlines have at their disposal today. Through competitions and other activities, they are able to immerse the customer in the brand like never before," says Shashank Nigam, CEO of SimpliFlying, a leading airline brand strategy firm.
Unmetric, the Social Media Benchmarking and Competitive Intelligence Company analysed the Facebook numbers of ten leading US airlines in the first three weeks of September, 2011; the list included popular Facebook pages like those of American Airlines, Jet Blue, Southwest, United, US Airways, Delta and Virgin America.
While it was observed that the average page added 3,000 fans to its tribe, brands like US Airways saw especially high growth with a 6% increase in fan count. There were interesting differences in the frequency of updates with Virgin America posting almost twice a day on its Facebook wall while brands like American Airlines posted less frequently - just once in four days, on an average. Interestingly, American also sees the most fan posts with an average of 70 posts a day by their community. While Frontier seemed to be engaging best with its community, Virgin and Southwest had the best "net positive sentiment" on their Facebook walls.
Overwhelmingly, almost all Airlines' Facebook posts spoke about their brand (unlike some other sectors on Unmetric where conversations are a mix of general interest and brand related content). More data on airlines social media and other sectors' social media is available on Unmetric, thanks to its growing database of the social media analytics of over a thousand brands across the world. The company observes that most brands are flying blind on social media and that the absence of relative benchmarks so far has proved a detriment to big brands who are used to competitive benchmarking and intelligence on other media.
Unmetric is currently being evaluated by marquee brands from Fortune 100 companies. Unmetric's analytics engine is powered by an interesting mix of intelligent algorithms and a team of human analysts who dissect the content strategies of brands on Facebook. More information is available at http://www.unmetric.com
###