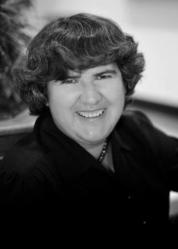 "All business has to play by small town rules now. When every one of your customers can talk to everyone else, it's like a small town." Becky McCray
Tulsa, OK (PRWEB) February 06, 2012
Social Media Tulsa, the area's most active social media group, has rapidly become the place for thought leaders and newbies alike to share tech, mobile, and social media's best practices.
March 15-16, 2012, Social Media Tulsa will host the second annual #SMTULSA Conference at the Hyatt Regency in downtown Tulsa.
"Last year, Becky McCray gave the opening keynote at our very first conference and we're so excited to have her preview her new book at this year's conference, said Cheryl Lawson of Party Aficionado, LLC and founder of Social Media Tulsa. Becky's ability to connect the changes in today's business world to small towns is phenomenal. When she speaks, you can see the light bulbs going off in the audience as they collectively nod their heads."
"All business has to play by small town rules now," said Becky McCray. "When every one of your customers can talk to everyone else, it's like a small town."
Becky McCray and co-author Barry Moltz know that small town businesses have learned to thrive with limited resources, build communities, and reach beyond geographic boundaries.
Becky and Barry have discovered seven Small Town Rules that all businesses are having to cope with today, and they have made them the subject of their new book, Small Town Rules: How Big Brands and Small Businesses Can Prosper in a Connected Economy. The book is now available for pre-orders on Amazon.com.
Registration is open for Social Media Tulsa Conference 2012 via Eventbrite.com. Attendees will get a preview of the new book, Small Town Rules during Becky McCray's keynote on March 16, 2012.
About Social Media Tulsa
Social Media Tulsa is the area's most active social media group. #SMTulsa has rapidly become the place for thought leaders and newbies alike to share social media's best practices while at the same time going beyond the technology to create face to face connections. It all began with Social Media Day Tulsa 2010 at Fat Guys Burger Bar in the historic Greenwood district. Social Media Tulsa holds monthly Meetups, Tweetups, and participates in several community projects. To learn more and to register for the conference visit SocialMediaTulsa.org
About Party Aficionado
Party Aficionado, LLC is a leading social marketing firm specializing in event marketing, social media marketing, internet marketing, and PR. To learn more, visit Partyaficionado.com.
About Becky McCray:
Becky McCray says that small businesses and small towns matter. She is a small town business owner, with a retail store and a cattle ranch in Woods County, Oklahoma. She also heads a consulting firm that helps small town governments in Oklahoma with project management. Together with Sheila Scarborough, she co-founded Tourism Currents to teach tourism professionals new ways of marketing their destination. She has been featured in The New York Times, BusinessWeek, and Entrepreneur Magazine. She publishes the popular website, Small Biz Survival, on small town small business, and she and Chicago entrepreneur Barry Moltz are the authors of the upcoming book, Small Town Rules. All of this from her home base in Hopeton, Oklahoma, a community of 30 people. To learn more, visit http://beckymccray.com/
# # #