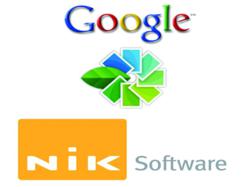 Google+ is a real contender to Facebook ... they won't stop until they hit position number one in the social media marketing realm
Melbourne, Victoria (PRWEB) September 24, 2012
It appears Google's ready for battle, in the world of social media market share, as they continue to grow the Google+ platform with the acquisition of Nik Software, an online photo editing program similar to Facebook's Instagram, this past Monday.
The word "leader" usually comes to mind when thinking about Google and its dominance online, including their bolstering web video site YouTube. One doesn't usually associate them with being second-best; however, in the world of social media marketing, Facebook is king.
Even considering not all Facebook's 900 million users are legitimate, up until now, Google's fledgling social media platform Google+ has struggled to get their membership numbers to catch up.
Vic Gundortra, Google's Senior Vice President, posted to his Google+ account on Monday 17 September, that they now have an impressive 400 million users upgraded to Google+ and offered a big welcome to Nik Software.
Nik Software offers photo services similar to the popular Instagram one that Facebook users like so much. And since Facebook boasts their users upload more than 300 million photos per day, which trumps any other website's known stats, it's a small wonder Google+ made the strategic move of adding Nik Software to the mix.
"This was a wise move by Google," says social media marketing expert and owner of Melbourne Video Production, David Jenyns, "it's going to strengthen their growing platform with a similar tool that made Facebook's page even stronger."
Nik Software position themselves as a service for astute photographers, meaning they offer more than just basic photo tools, which was part of their allure for Google. Nik Software was also the creator behind Snapseed, a mobile app for editing and sharing photos.
"Social media users love sharing," continues David, "whether it be a link, photo or web video, that's the reason they're tapped in. Instagram added the 'fun' element of sharing photos which helped Facebook's site greatly, so one can only guess Nik Software will do the same for Google+."
Photo posts have already been made by users praising Nik Software's Snapseed program, and happily shared by Vic Gundortra's on his Google+ page.
"Google+ is a real contender to Facebook," remarks David, "and I believe they won't stop until they hit position number one in the social media marketing realm."
To find out more about what Google's social media platform offers, visit http://www.google.com/+/learnmore/
About Australian Internet Marketing
Australian Internet Marketing is a division of MelbourneSEOServices.com, a full service search engine optimization (SEO) consultancy, based in Australia, but with a worldwide client base. Australian Internet Marketing has the unique ability to combine the easy and strategic SEO practices from Melbourne SEO with affordable and effective online video marketing from Melbourne Video Production, which always produce the best results.
Director, David Jenyns, has, over several years, built a team of experts who are niche experts to support the business, and who share his ethos for ethical, professional internet marketing and web video.