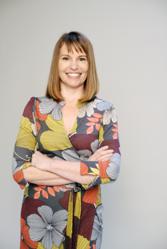 This workshop is vital for any financial professional who feels overwhelmed by social media, email and every other digital alert vying for their attention. I'll share ways advisors can control the noise, stay focused and still participate in social media.
Portland, OR (PRWEB) March 01, 2013
Sheri Fitts, President of ShoeFitts Marketing, will be a featured speaker at the ASPPA/NAPA 401k Summit held March 3-5 in Las Vegas. The Summit is an opportunity for retirement professionals from around the country to learn about new developments in their industry, participate in discussion groups about best practices, receive training from some of the top minds in the country, and network with other retirement professionals all while enjoying the amenities of the Caesars Palace Hotel and Casino.
"This workshop is going to be vital for any financial professional who feels overwhelmed by the number of emails, Facebook updates, LinkedIn invitations, Foursquare check-ins, tweets, direct messages and every other digital alert that is vying for their attention every day," said Ms. Fitts about the March 4 event. "People will leave this session with a solid idea on how to employ social media as a boon for the company, and how to manage your day, your brain, and your online life in a more effective and efficient way."
The online world has become saturated with all types of instantaneous messages and alerts, but in order to keep pace in this environment one cannot simply ignore them. Many workers let their inboxes fill up and do not even log in to their Twitter account for months or years at a time. Ms. Fitts hopes to be able to help the retirement professionals work with these distractions rather than in spite of them, and plans to communicate the importance of embracing the technology rather than attempting to unplug from it all. The workshop is "Five Tips to Survive in the Overwired World" and will be held March 4 at 1:15 PM.
About ShoeFitts Marketing
ShoeFitts Marketing is Portland, OR-Based leader in marketing and social media strategy that specializes in helping retirement plan advisors, third party administrators, and financial service organizations. Our approach is simple: use the right tool for the right job. We know how to work within the parameters of this regulated environment from decades of experience working in the financial services marketplace. We've galvanized industry marketing and social media efforts by developing a cache of premium products and customized training sessions, and use progressive strategies to provide fresh opportunities for clients to establish standout roles in their industry. For more information, please visit http://www.shoefitts.com