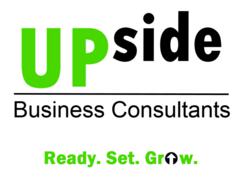 Content has always been king. The issue is so many companies do not present the right content that will engage their target audience in a way that will get them results. The content needs to be compelling, engaging and relevant. A plan is recommended.
Hauppauge, NY (PRWEB) March 29, 2013
Upside Business Consultants, a leading marketing and Long Island marketing company recently nominated as Top Social Media Marketing Agency on Long Island, has expanded its suite of social media marketing services to include content marketing plans for small and medium sized companies.
Content marketing plans are now available for social networks such as Facebook, Twitter, YouTube and Pintrest, to name a few. The service is in response to increasing demand for quality content and shifts in how companies are performing search engine optimization and branding activities online.
According to Doug Betensky, the Long Island marketing firm's President, "We want to make sure that our clients have their bases covered, from crafting their social media strategies to executing and managing their social media presence on a monthly basis. Content needs to be compelling, engaging and relevant. That takes thought and planning. A content plan is the "go to" tool owners can use everyday to manage a successful campaign."
Mr. Betensky further explained, "A social media content plan is essentially a documented marketing plan for how to plan, manage, execute and measure a social media campaign on a daily basis across various social channels." Companies that use the service receive an easy to follow weekly content marketing schedule organized by day of the week. Mr. Betensky added, "A business owner knows what to post where and when down to the last detail. Spontaneous posts can be integrated into the schedule as a business owner wishes. We even help owner's organize their content libraries so that making a post is as simple as copying and pasting. There is never any doubt as to what should be posted on what network at what time. In the end, our schedules help owners save time and deliver consistency to their 'fans' and followers."
When asked what some of the top mistakes businesses make in social media marketing, Mr. Betensky shared, "Common mistakes include not focusing on community building activities and content that your target audience will love. That can lead to a lack of engagement and drop offs. Disproportionately promoting your company with no meaningful additional content is also a mistake. Operating on no schedule with no plan of attack and no consistency is a common issue we see often. Finally, we come across so many companies providing content but never asking fans to take a specific action. In the end of the day, if you are looking for results, you need to know what action people need to take, and you need to ask for it." According to the Long Island social media marketing firm, a content marketing plan proactively solves these issues and makes sure that you are delivering something that your audience will want to 'consume" repeatedly over time.
For more information, visit upsidebusiness.com or call 516-610-0922.
About Upside Business Consultants:
Based in Hauppauge, New York marketing firm Upside provides marketing consulting, social media consulting, Search Engine Optimization (SEO), internet marketing, video marketing and marketing coaching/training. We provide a unique combination of strategic marketing consulting and agency services that clients need to grow, whether they are launching a new business or looking for strategies to grow an established business or organization. Upside's New York marketing consultants are recognized for well thought out strategies, personalized service, and deep knowledge of marketing strategy across all marketing channels.