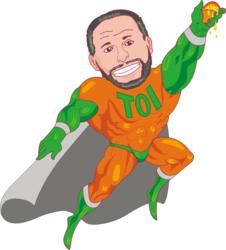 Small businesses need an affordable way to compete online and they normally do not have large budgets
Boca Raton, FL (PRWEB) March 04, 2013
Transformational Outsourcing has established itself as one of South Florida's leading Social Media Marketing companies. They now offer business owners a complimentary analysis of their website.
In the competitive online marketing environment, businesses need to optimize their onsite SEO strategy to assure that they will rank highly for their most popular searched keywords. The website analysis will show companies where their website stands with its level of search engine optimization.
Online marketing is extremely important to all small businesses but the most critical element is their making sure that the website is optimized properly . This analysis will show them if their site is structured properly and will send information about the different areas of their site which could be changed to make it more SEO Friendly.
Transformational Outsourcing is a South Florida based Marketing company and is not only known for their high level of service they provide but also in for their ala carte pricing structure. "Small businesses need an affordable way to compete online and they normally do not have large budgets" according to Bob Levin, owner.
Another great feature of this report is the type of errors that are hindering "being found" for your particular keywords. Most small businesses in their quest for a cost efficient website did not do the proper design before the site was built. If the primary purpose of your website is to capture leads, then it is critical that your site is structured properly. They now will have a blueprint on how to fix their site.
About Transformational Outsourcing:
Transformational Outsourcing is one of the leading Social Media Marketing companies in South Florida, and can offer small businesses a variety of online marketing services that can help clients get noticed, build their credibility and stand out from their competition. They offer a wide range of social media and marketing services including blogging, facebook management, twitter management, email nurturing, writing PR releases, SEO and blogging. For more information, please visit http://www.transformationaloutsourcing.com or call Bob Levin at 954-556-8971.