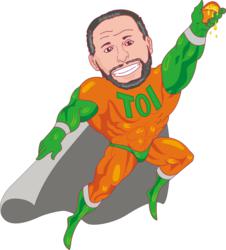 Milton Barbarosh was looking for a marketing firm that could understand his needs and use Press Releases, Email and Google to communicate his message online
Boca Raton, FL (PRWEB) March 18, 2013
Stenton Leigh Group, a leading business valuation and financing company, has announced the hiring of a new social media and content marketing firm, Transformational Outsourcing.
"We are very excited to welcome Bob Levin and his team to Stenton Leigh," company president Milton Barbarosh said. "His proven background in marketing strategy and social media will make him a valuable asset for our team."
Based out of South Florida, Transformational Outsourcing has shown to be a leading social media marketing agency for small to medium sized businesses. He credits his appointment due to working in his own business for the last 35 years and understands fully what the team at Stenton Leigh require.
"Milton Barbarosh was looking for a marketing firm that could understand his needs and use Press Releases, Email and Google to communicate his message online" according to Bob Levin of Transformational Outsourcing.
About Stenton Leigh Group:
Stenton Leigh Group, Inc. ("SLG" or the "Company") was founded in 1989 by Milton H. Barbarosh to invest in and provide advisory services to growing businesses. Since its formation, the Company has continually expanded and refined its services offerings to provide enhanced client value. Due to the professionalism and high rate of success of its services, Stenton Leigh Group and Milton Barbarosh have gained extremely positive recognition and respect in public and private capital markets throughout the United States and abroad. Stenton Leigh Group and Milton Barbarosh provide in-depth consultation to clients requiring a wide range of corporate expansion and reorganization services. Stenton Leigh Group's services offerings provide clients with
financial services and expertise to help them achieve a wide range of corporate objectives.
Stenton Leigh Group either directly or in conjunction with its affiliates provides clients with business valuation and litigation support services, mergers & acquisitions advice, and assist in non-securitized and asset based debt lending, and is an investor in established profitable business directly.
About Transformational Outsourcing:
Transformational Outsourcing is one of the leading Social Media Marketing companies in South Florida, and can offer small businesses a variety of online marketing services that can help clients get noticed, build their credibility and stand out from their competition. They offer a wide range of social media and marketing services including blogging, facebook management, twitter management, email nurturing, writing PR releases, SEO and blogging. For more information, please visit http://www.transformationaloutsourcing.com