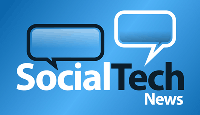 Social media appears to have raised a generation of anonymous cyber bullies.
FORT LEE, New Jersey, (PRWEB) March 18, 2013
Social media may be fanning the flames of incendiary communications that have become a normal part of today's global online conversations. But just as social media appears to have raised a generation of anonymous cyber bullies willing to post hate-filled rants against their perceived enemies to an audience of millions online with no consequences, could the victims begin turning the bullying back on their tormenters?
According to the latest blog from SocialTechNews.com, those nameless, faceless online purveyors of intimidation (often in 140 characters or less) may soon be experiencing their come-uppance.
A new guest blog from a SocialTechNews.com reader titled "Social Media Bullies Beware" raises the issue of British boxer Curtis Woodhouse who was compelled last week to respond to a salacious "tweet" from a boxing fan, identified on Twitter as "The Master," who publicly reprimanded Woodhouse on Twitter after losing his English light-welterweight title in a match against Shane Singleton on Friday. Already in a foul mood after the fight, Woodhouse's mood went further south after he logged on to his Twitter account immediately after the match and found himself staring at "The Master's" vitriol.
Woodhouse decided to turn the tables on his antagonizer by tweeting back, offering £1,000 (approximately $1,509 U.S. dollars) to anyone who could produce a photo of the cyber bully.
"All it takes is messing with the wrong person, and having people just as scummy as you turn on you for a little bit of cash," the unidentified guest blogger writes.
In no time, Woodhouse was presented with a photo of "The Master" from a confidante who could not resist the offer of £1,000, even if it meant betraying his friend. Others soon followed up Woodhouse's request for "The Master's" home address with that information as well.
Woodhouse quickly made the photo public, eliciting a tearful apology from "The Master" (@jimmyob88 on Twitter). However, the apology did not come soon enough to prevent Woodhouse from driving to the cyber bully's home and taking a photo of himself next to "The Master's" house address. Woodhouse's retaliation generated an outpouring of support from fans and media in the UK and elsewhere.
Echoing many incensed boxing fans and critics of cyber bullying, the SocialTechNews.com guest blogger also supported Woodhouse's sudden decision to give "The Master" a taste of his own medicine. This, she says, may be the beginning of a growing tide of celebrities and non-celebrities alike who are tired of sitting back and taking the punches when cyber bullies attack.
"Chalk up one for the troll haters, and a warning to Internet bullies," she writes. "You may not be as anonymous as you think."
For more information about cyber bullying and other hot social media issues, visit the SocialTechNews.com website or email info(at)socialtechnews(dot)com.
About Marble Media LLC:
Marble Media LLC is a creator of high-quality, content-rich blog sites that provide expansive coverage of relevant information to readers who make up a wide range of demographics. The Marble Media LLC team of expert writers covers a wide range of specialties including travel, food, health, fitness, social media, marriage, parenting, technology, weight loss, fashion and much more.
For more information on Marble Media LLC's offerings and advertising opportunities, visit the MarbleMediaLLC.com website, or email sales(at)marblemedia(dot)com.