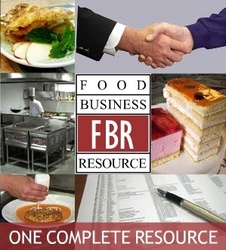 LENEXA, Kan. (PRWEB) August 11, 2008
Many of our favorite foods – French fries, bread, and potato chips come immediately to mind – contain a special, essential ingredient: salt. Also known as sodium chloride, this abundant mineral not only acts as a flavor enhancer and preservative, it plays a crucial role in our bodies when consumed in moderation. Sodium helps keep calcium and other minerals soluble in the blood, it stimulates the adrenal glands, and it aids muscle activity.
But it's the "consumed in moderation" part that has many people worried. Sodium intake in the U.S. is at an all-time high. The departments of Agriculture and Health & Human Services published a set of Dietary Guidelines for Americans in 2006, recommending a sodium intake that doesn't exceed 2300mg per day. Some studies estimate that the average person in the U.S. takes in around 4000mg per day, almost double the safe amount. Too much salt in a person's diet can lead to serious health problems like high blood pressure, which can eventually lead to cardiovascular and kidney diseases.
The majority of sodium (77%) in the average U.S. diet comes from eating prepared or processed foods that contain it. The AMA's Dietary Guidelines show that the remainder of sodium in a person's diet is made up of naturally occurring sodium and that which has been added directly by the consumer. The AMA now recommends a 50% reduction in sodium in processed foods, fast food products, and restaurant meals be achieved over the next decade, in order to reduce the incidence of stroke and adverse heart issues.
For food manufacturers, data like this means big changes are on the horizon. Similar to the guidelines recently established for trans-fat usage in New York, industry-wide sodium reduction is likely to be the next goal for officials concerned with the health of the general public. Food manufacturers who can look ahead for ways to adapt to these inevitable changes will find themselves placed more strategically for continued success.
One of a Kind
The sodium reduction trend won't be news to most; industry-wide sodium awareness has been proven via a variety of lower-sodium products introduced to market in years past. Some of the efforts of the early responders, however, have been met with mixed results.
This is largely because reducing sodium isn't as easy as holding back a little salt. One of the biggest hurdles facing food manufacturers looking for a successful sodium reduction solution is as simple as it is frustrating: there's nothing like salt.
No single ingredient can be used to replace the functionality of salt in food. Breads, for example, use sodium as a functional ingredient to manage the consistency, taste, texture, and growth of the dough. If the salt is reduced or removed entirely, the bread is drastically changed – that is, if it can be produced at all. Most consumers don't realize that many other essential ingredients in the foods they eat require sodium-containing compounds, such as monosodium glutamate (MSG), baking soda, baking powder, disodium phosphate, sodium alginate, and sodium nitrate or nitrite.
Perhaps even more formidable a challenge for food manufacturers looking for sodium reduction solutions lies with the taste buds of the consumer. Consumers are simply accustomed to a lot of salt in their food. Last year, a leading food manufacturer reduced the sodium in some of their most popular products, and consumers did not react favorably to the change in recipe. Instead of growing accustomed to the milder flavor of the products, consumers either passed up the manufacturer's foray into the lowered sodium category or simply added table salt to their now "low sodium" food.
Manufacturers of salt substitutes or light salts have attacked the problem from a different angle, developing mixtures of table salt and other compounds. Many salt substitutes contain potassium chloride, however; while small amounts of dietary potassium can lessen some of the harm of excess sodium, too much supplemental potassium can be harmful if a consumer has kidney problems or takes medication for congestive heart failure or high blood pressure that can cause potassium retention.
Finding The Solution
Because industry-wide sodium reduction is such a formidable challenge – and such a high priority – it will be necessary for food manufacturers, ingredient suppliers, food technologist and engineers to combine their efforts to find innovative ways to tackle the issue.
Advanced refrigerated mixing equipment that cools bread dough (and therefore retards yeast activity) as it mixes may help bread manufacturers adapt to strict limits on sodium use, for example. Other cutting-edge dough mixing equipment already being utilized allows a food manufacturer to more tightly control critical dough and batter processing conditions. Innovations in the tools food manufacturers use to produce their product will be critical as the industry moves into an increasingly health-conscious time.
Formulation modifications and substitution research from ingredient suppliers will be essential, as well. Some suppliers have recently made intriguing forays into zero-sodium leavening agents; others have continued to develop sodium reduction systems that claim to reduce sodium levels by 33% in prepared foods, frozen meals, meat and poultry, soups, sauces and dressings, and salted snacks without sacrificing consumer taste preference. Unfortunately, it's unlikely that there will be a magic bullet solution that works for all food products across the entire industry. It's highly likely that considerable interaction with all of the stakeholders (consumers, suppliers, manufacturers) will have to occur in order to understand how far the limits can be pushed and what sacrifices will have to be made.
The Price of Innovation
Of course, engineering new technology and developing ingredient replacement innovation comes at a cost. Without free use of sodium, food manufacturers, largely without exception, will be in need of capital investment. While there is no hard data on the potential cost to the food manufacturing industry when it comes to future sodium strictures, we can compare the situation to the effects of recent trans-fat reduction laws.
An industry-leading fast food chain, for example, conducted extensive research to find a replacement for the trans-fat laden oil they had used for years. Delays in the process incurred staggering costs; limited supplies of alternative oils, negative consumer feedback, and legal issues (the company agreed to pay $10.5 million to settle two class-action lawsuits charging that it inadequately publicized its February 2003 delay of a plan to reduce TFAs by nearly half) all contributed to the hefty price tag on reducing trans-fats in their product.
The TFA reduction laws meant big changes for every sector of the industry; shortening suppliers were required to install dedicated processing lines for non-trans shortenings, and processors had to learn how to deal with replacement ingredients that were much more temperamental during warmer and colder seasons. Depending on the kind of rules put in place for sodium reduction, it is safe to assume that everyone, from the R&D department staffer to the co-packer, from the product engineer to the marketing team, will find themselves faced with new challenges.
New Challenges, New Opportunities
While tackling a brand new set of limitations may make some food manufacturers weary, there is good news. Not only are there plenty of promising innovations being tested or used already, the challenges the industry faces may lead to exciting opportunities. As the public in general becomes more health and flavor savvy, partially replacing salts with herbs and other spices may lead to wide consumer acceptance. A public concerned with their health may be more willing to accept foods that taste a little different from those they have been used to in the past.
Changing a product's pH, utilizing salt mimetics, and developing equipment that can sidestep the need for extraneous sodium during the manufacturing process are all ways in which food manufacturers can explore and conquer the sodium-reduction issue. Additionally, sensitivity levels of individuals should be taken into consideration when engaging in consumer product testing. Every individual has a different taste perception – an exhaustive tasting process will yield a much clearer picture about consumer tolerance for lower-sodium products.
Food manufacturers need not fear this impending industry-wide shift. Embracing the challenge of low-sodium manufacturing is likely to lead to innovation in the industry. Lowering sodium levels can contribute positively to both the health of the consumer and the ability of the food manufacturer to adapt to an ever-changing industry.
Sources:

AMA Press Release June 13, 2006.
Sodium: Are you getting too much? © 1998-2008 Mayo Foundation for Medical Education and Research (MFMER).
McDonald's cites short supply of new oils as delay in trans-fat reduction continues by Richard Martin. Nation's Restaurant News, May 30, 2005.
Release Summary:
Food Business Resource's Steffen Weck discuses the nature potential solutions to the problem of reducing sodium in our diets.
Keyword Tags:
food, food manufacturing, food trends, health, innovation, low sodium, product innovation, recent trends in food processing, research and development, salt, sea salt, sodium