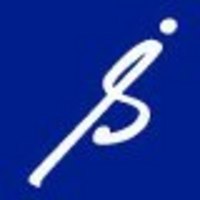 Atlanta, GA (Vocus) March 16, 2009
Softscribe Inc.'s "Eye on Innovation" solution series is a monthly video press release that gives hotel operators a quick boost in business confidence by spotlighting a technique, idea or strategy that can improve topline revenue, guest loyalty or operating efficiency
Softscribe Inc.'s "Eye on Innovation" solution series:
Yield Management with Two-Way GDS
Innovator:
Ms. Lisa Jane Gibson, director of revenue management, Vintage Hotels
Where she innovated:
At five luxury destination resort properties, three with spas, in the
Niagara-on-the-Lake region and Caledon area of Ontario, Canada.
More Info on Vintage Hotel's Yield Management: Customer Story
What she innovated:
First, we developed a proactive revenue management strategy incorporating pre-sale of outlet revenues (spa, food and beverage), and then automated its implementation using a single-image database for all five properties with two-way GDS connectivity.
Quote:
"In the luxury segment, discounting is not the answer. It is about experience; guests want to get something they do not have at home. Our five properties use a single-database system that fully-integrates the PMS, sales and catering, spa and revenue management modules with our two-way GDS reservation connectivity. Two-way GDS connectivity ensures exposure and rate parity across all GDS venues; it also provides time and labor savings. With five hotels, the time it would take to us ensure all avenues are posting the same rates and availability would be staggering; with two-way GDS connectivity, I am able to make necessary adjustments in the PMS only, and be confident the changes are received across all channels. This also gives our guests confidence that the rates we offer will not be undercut elsewhere because each property is able to sell rooms for all properties with the same centrally-controlled optimized rates." Lisa Jane Gibson
Who helped:
Vintage Hotels' vice president of finance, four general managers, director of sales, vice president of operations and the professional team at NORTHWIND-Maestro PMS. We used their single-database system and fully integrated yield module with Vintage Hotels' two-way GDS reservation connectivity.
Can you innovate too?
Yes! In three simple steps: 1. Develop a revenue management strategy, if you do not already have one. 2. Maximize exposure across reservation distribution channels. 3. Develop a strategy to increase extra or "other revenues" across all pre-sales channels.
Contacts:
Softscribe Inc., Julie Keyser-Squires, Julie(at)softscribeinc(dot)com, 404/256-5512
Vintage Hotels, Lisa Jane Gibson, lj.gibson(at)vintage-hotels(dot)com, 905/468-5951
NORTHWIND-Maestro PMS, Ivana Johnston, info(at)maestropms(dot)com, 905/940-1923
About Softscribe® Inc.
Softscribe Inc. leverages over ten years of proven experience, deep domain expertise and fresh, client-tailored Internet public relations and marketing programs to help companies targeting the green tourism + hospitality, green government and related markets drive sales and reach their business goals. We do this with an emphasis on relationships and our customized blend of social media + traditional public relations + technology-based solutions. We are proud of our best-in-class clients, which include Aptech Computer Systems, Inc., Gold Key Solutions, Flyte Systems, Hawaiian Mahogany, hotelSystemsPro, JDA Software, NORTHWIND Maestro-PMS, The Rainmaker Group, SRA International, TravelCLICK and many other leading technology and service companies. We would love to help you, too. For more information please visit http://www.softscribeinc.com/.
Media Contact:
Julie Keyser-Squires, APR
Softscribe Inc.
180 River Springs Drive NW
Atlanta, GA 30328
Phone: (404)256-5512
Email: Julie(at)softscribeinc(dot)com
http://www.softscribeinc.com/?Campaign=PRWebion1LJmar162009
http://www.marketingsnacks.com
###