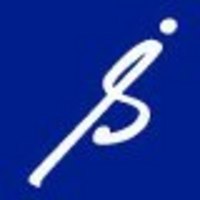 Leveraging many years of experience in PR, marketing and sales, we practice a mental discipline of entertaining only a positive perspective. Although we do not sugar coat any aspect of the current business climate, we have learned that if you focus on the task at hand and stick to proven best practices, you will thrive
Atlanta, GA (Vocus) April 22, 2009
Softscribe Inc., a 10-year-old technology Internet public relations firm that drives sales for companies targeting the green tourism and hospitality, green government and related markets, today announced its peak year with annual sales and revenue increases of 33% and 41%, respectively. Client trust, partnership, futuristic thinking and increased sales for clients were cited as reasons for Softscribe's success.
"We export 100% positive business confidence to our clients, editors, stakeholders and the industries we serve," said Michael Squires, president and CEO of Softscribe Inc. "Leveraging many years of experience in PR, marketing and sales, we practice a mental discipline of entertaining only a positive perspective. Although we do not sugar coat any aspect of the current business climate, we have learned that if you focus on the task at hand and stick to proven best practices, you will thrive," The company's 2008 fiscal year, which ended March 31st, was a banner year in Softscribe's 10-year history. In 2009, Softscribe is investing in its brand with more marketing, innovation, and leadership that adds value for clients. "When the upturn comes, that investment will pay off," Squires said.
Softscribe's goals for FY 2009 include:

A continued emphasis on client-appropriate social media;
A http://www.softscribeinc.com/news/archives/pr04212009.php4??Campaign=PRWebBannerYearApr222009 [joint venture with LEAP Marketing Asia __title__ PR for the Five Asian Markets] to extend clients' presence into Asian markets;
An ongoing, move into technology-based offerings including Video Email Snacks, podcasts, and html development for emails, Twitter backgrounds and widgets.
Softscribe's monthly Eye on Innovation series to export business confidence and best practices to the hospitality industry will continue through the summer 2009. The company's free quarterly Marketing Snacks video email tutorials is ongoing. Grab a free Marketing Snack at www(dot)marketingsnacks(dot)com.
About Softscribe® Inc.
Softscribe Inc. leverages ten years of proven experience, deep domain expertise, and fresh client-tailored Internet public relations and marketing programs to help companies targeting the green tourism + hospitality, green government and related markets drive sales and reach their business goals. We do this with an emphasis on relationships and a customized blend of social media + traditional public relations + technology-based solutions. We are proud of our best-in-class clients, which include Aptech Computer Systems, Inc., Gold Key Solutions, Flyte Systems, Hawaiian Mahogany, hotelSystemsPro, JDA Software, NORTHWIND Maestro-PMS, The Rainmaker Group, SRA International, TravelCLICK and many other leading technology and service companies. We would love to help you, too. For more information please visit www(dot)softscribeinc(dot)com.
Contact:
Julie Keyser-Squires, APR
Softscribe Inc.
180 River Springs Drive NW
Atlanta, GA 30328
Phone: (404)256-5512
Email: Julie(at)softscribeinc(dot)com
http://www.softscribeinc.com/?Campaign=PRWebBannerYearApr222009
http://www.marketingsnacks.com/?Campaign=PRWebBannerYearApr222009
###