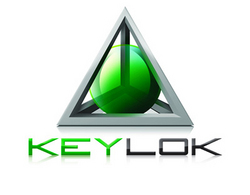 Our clients are very pleased with the convenience of the driverless KEYLOK® Fortress
Denver, CO (PRWEB) March 2, 2009
KEYLOK®, a leading provider of software security products for over 28 years, today announced the availability of KEYLOK® Fortress, its latest hardware security key utilizing driverless, Smart Card technology. Fortress builds on the highly successful KEYLOK® platform -- providing multi-level software piracy protection for thousands of applications worldwide -- and offers software developers a versatile, durable and easy-to-deploy security solution that will prevent revenue loss from hacking and piracy.
"Our clients are very pleased with the convenience of the driverless KEYLOK® Fortress," stated Stuart Zinanti, president of KEYLOK®, Inc. "They get the important benefits of a Smart Card, which expands the available levels of security and protection scenarios, while making KEYLOK® Fortress virtually support free."
Benefits of the new KEYLOK® Fortress include:

Driverless for smooth installation and trouble free operation
Expanded memory for data storage
Smart Card technology with a secure chipset
Durable design to protect against hacks and tampering
The Smart Card technology utilized in KEYLOK Fortress is the same as widely used by financial and government institutions where deploying the best security solution available is a top priority.
KEYLOK® will continue to enhance and support its original, time-tested and proven security device, KEYLOK® II, for its customers, continuing the legacy of top line protection against software piracy and license misuse. To order an evaluation kit for all KEYLOK® products, visit our website at KEYLOK.com.
KEYLOK® was founded in Denver, Colorado in 1980 as Microcomputer Applications, Inc., by three former managers/engineers of Martin Marietta. KEYLOK® earned its highly valued reputation as an industry leader by providing customers with affordable software security they can trust. KEYLOK® is a privately held company headquartered in Denver, Colorado.
Copyright 2009 KEYLOK®. All rights reserved. KEYLOK® and the KEYLOK® logo are trademarks or registered trademarks of KEYLOK®. All other product and brand names mentioned in this document are trademarks or registered trademarks of their respective owners.
###