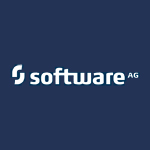 We operate using a 'special forces' approach, sending in a small team of very talented experts who use our industry-leading solutions to get in quickly – make a positive impact – and enable our government customers and partners to benefit immediately...
Reston, VA (PRWEB) March 11, 2013
Software AG today (http://www.softwareag.com) announced the Q2 shipping of webMethods 9.0, a major update to its webMethods product suite. webMethods 9.0 focuses on integrating Big Data from any source, applications from the Mainframe to the cloud, and provides unparalleled support for mobile devices. By providing these new sets of features, webMethods 9.0 allows customers to have competitive advantage by reusing their existing systems, access huge amounts of data and distribute the relevant information to the relevant party to any device. This provides the required level of business responsiveness to successfully react to new business opportunities.
Addressing Big Data with In-memory technology
webMethods 9.0 is now tightly integrated with Terracotta BigMemory, a leading in-memory technology for enterprise Big Data. Terracotta, with over one million deployments and used by over two million developers, brings unsurpassed scalability to webMethods customers. webMethods 9.0 now enables local or distributed data caching providing higher performance and fault tolerance. webMethods 9.0 can also process very large XML documents directly in-memory increasing performance and reducing programming complexity.
Integrating Cloud applications with any IT infrastructure
Delivering on Software AG's cloud strategy of being the leader in solutions that allow the mix and match of on-premise and cloud applications, webMethods CloudStreams is a new product that allows customers to easily and efficiently integrate SaaS applications such as Salesforce.com with other on-premise and other SaaS applications, and govern their integration.
Mission Critical Mobile Applications
The new webMethods Mobile Suite provides a high level of security and covers the entire life cycle of enterprise, mobile applications. Organizations can quickly build and distribute mobile applications, allowing only authorized users and devices on their networks and preventing malicious threats. Employees, customers and trading partners can now interact with the enterprises' IT systems from anywhere in a secure distributed environment. Through a strategic partnership with metaquark, Software AG also provides a new mobile application and device administration platform.
Social Collaboration – Fast Reactions to Business Needs
Social collaboration is emerging in response to the need to react faster to changing business circumstances. It has dramatically changed the way people connect, communicate and collaborate with peers, and is impacting the way companies improve their business performance. The new webMethods Infostreams brings real-time information and event streams to the right stakeholders enabling collaborative actions and responses. This is done instantly, independent of location or preferred device.
Further Highlights
webMethods Active Transfer simplifies the process of automating and managing file transfers with trading partners. It provides a centralized solution that handles all file transfers, providing a fast, reliable and scalable way of exchanging files regardless of size and file volume. Plus, webMethods Active Transfer helps companies meet their file transfer-related SLAs and provides advanced security and access control mechanisms to secure and safeguard mission critical data.
About Software AG
Software AG helps organizations achieve their business objectives faster. The company's big data, integration and business process technologies enable customers to drive operational efficiency, modernize their systems and optimize processes for smarter decisions and better service. Building on over 40 years of customer-centric innovation, the company is ranked as a "leader" in fifteen market categories, fueled by core product families Adabas and Natural, ARIS, Terracotta and webMethods. Software AG has more than 5,400 employees in 70 countries and had revenues of €1.05 billion in 2012 (IFRS, unaudited).
Software AG - Get There Faster
Software AG | Uhlandstraße 12 | 64297 Darmstadt | Germany
Detailed press information about Software AG including a picture and multimedia database are available under: http://www.softwareag.com/press