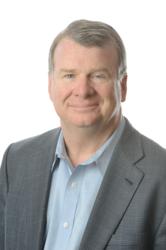 Solomon University's 2013 courses focus on improving company operations and profitability.
Dallas, Texas (PRWEB) March 05, 2013
Solomon Associates, the leading performance improvement company for the global energy industry, has announced its 2013 course schedule for Solomon University, a technical and management training resource for industry professionals.
"Solomon University's 2013 courses focus on improving company operations and profitability," said Dale Emanuel, president and CEO of Solomon Associates. "Our experienced consultants provide comprehensive training based on real-world knowledge, industry best practices, and proven methodologies."
This year, Solomon University will provide an ongoing series of public seminars around the world, as well as private seminars held on-site at client locations. The course curriculum is structured around five focus areas:

Technical
Planning and Optimization (P&O)
Maintenance
Management
Comparative Performance Analysis™ (CPA™)
The following upcoming established courses are now offered within Solomon University:
These courses cover important insights on how to optimize your plant's operation, improve energy management, and better manage your operations. Solomon University also offers courses on the skills to better manage your personnel to obtain their best performance through improved communications and supervisory techniques.
For client companies that participate in Solomon's CPA studies, courses are available to help gain a better understanding of the results from these studies and how to use that information to develop objectives for improving your operations and profitability.
For more information or to register for a Solomon University seminar, please contact Gary Fuller by telephone at +1.972.739.1816 or via email at Gary.Fuller(at)SolomonOnline(dot)com.
About Solomon Associates
Based in Dallas, TX USA, Solomon Associates is the world's leading performance improvement company for energy companies seeking to identify and close gaps in operational performance. Combining proven, patented methodologies with objective data analysis, and led by a team of energy consultants with extensive hands-on operational experience, Solomon consistently helps clients with energy-intensive assets achieve greater efficiencies, enhanced reliability, and improved margins. Solomon's energy consulting and benchmarking studies apply to petroleum refineries, chemical plants, gas plants, power plants, and pipeline and terminals. Solomon is part of HSB Group, Inc. Learn more about Solomon's energy benchmarking and consulting services at http://www.SolomonOnline.com.