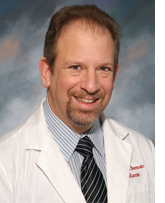 Somers, NY (PRWEB) August 07, 2012
Flip-flops may be a trademark of breezy summer days but they can pose serious health risks. "There are limited statistics about injuries related to flip-flops because people aren't always certain an injury is directly related to wearing the sandals," says podiatrist Alan Berman of Somers Orthopaedic Surgery & Sports Medicine in New York. "A hairline fracture or a sprain might never be attributed to a person's flip-flops." In the United Kingdom, where a more socialized form of health care makes it easier to track these causes, the National Health Service estimates that $62 million is spent annually in treating 200,000 flip-flop related injuries.
Those statistics don't mean you have to toss your flip-flops aside, but there are some important factors to keep in mind. Dr. Berman offers five tips for injury free flip-flop wearing this summer.
1. Limit wearing flip-flops to short periods of time. Flip-flops provide basic protection to the sole of the foot to walk around poolside or on a hot surface. They can also help prevent you from catching athlete's foot or plantar warts in public showers. But they aren't good for extensive walking because they offer no arch support, heel cushioning, or shock absorption, according to the American Podiatric Medical Association (APMA). People who sport flip-flops for extended periods of time can suffer foot pain due to lack of arch support, tendinitis, and even sprained ankles if they trip. For more support, the APMA recommends sandals made by companies such as Wolky, Chaco, Dansko, and Rockport.
2. If the shoe fits, wear it. "Don't use a flip-flop as an athletic shoe because they're intended for just walking on flat surfaces," says Dr. Berman. "People who ran or jumped in flip-flops and suffered sprained ankles, fractures, and severe ligament injuries have required surgery." Also, people tend to wear their flip-flops long after the sandals have worn out, which further decreases support for the foot.
3. Don't wear flip-flops to cut the grass. Accidents can lead to emergency room visit for injuries from outdoor equipment. Wearing flimsy foot protection for yard work means a greater risk for stubbed toes, glass cuts, puncture wounds, or having a heavy object hit your foot.
4. We all need some support. This type of sandal can cause problems that extend to the head, neck, and jaw because the wearer has to scrunch his or her toes to grip the thong at the wrong time in the gait cycle. The far part of your toe is trying to flex down to hold the flip-flop on, while the middle part of your toe is trying to flex up. This is the opposite of what your toes should be doing at that time. The action shortens natural stride, prevents the natural "locking" of your foot, and forces your hip and leg musculature to work harder, which results in other muscles shutting down. For example, hammer-toes (a condition in which the toes are bent in a claw-like position) are the result of years of compensation from the small foot muscles. Other resulting ailments include plantar fasciitis — a common cause of heel pain involving inflammation of tissue that runs across the bottom of the foot connecting heel bone to toes — to shin splints and metatarsalgia, which causes pain and inflammation in the ball of the foot.
5. Keep the rubber off the metal. Flip-flops can actually lead to car accidents because they impair a driver's control if they come off the foot and lodge under the brake or gas pedal, according to the American Automobile Association. Make sure your driving footwear is not so loose that it pops off and interferes with the pedals.
About Dr. Berman: Dr. Alan Berman, D.P.M, D.A.B.P.S., is Board Certified by The American Board of Podiatric Surgery and The American Board of Podiatric Orthopedics & Primary Podiatric Medicine and is in practice at Somers Orthopaedic Surgery & Sports Medicine Group, PLLC. http://www.somersortho.com