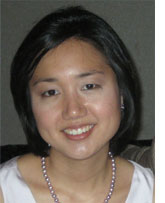 Exercising helps you maintain a healthy weight—which is imperative for someone with arthritis—and improves your strength and balance.
Carmel, NY (PRWEB) November 13, 2012
Osteoarthritis (OA) is the most common type of arthritis, which in turn is the leading cause of chronic disability in the U.S. An estimated 27 million American adults have doctor-diagnosed OA today, and experts say that more than half of adults will experience symptomatic OA at some point. It develops most often in the hands, spine (in the neck and lower back), knees and hips, and typically produces joint pain and stiffness. Early on, the affected joints ache after physical activity or feel stiff after long periods of inactivity. Later, the pain can be more chronic and the affected joints more enlarged.
"The costs of arthritis are enormous," says Jean Park, M.D., a rheumatologist with Somers Orthopaedic Surgery & Sports Medicine. It represents $128 billion in direct expenses and lost earnings—and causes close to a million hospitalizations—every year. Moreover, arthritis often goes hand-in-hand with psychological problems: A study released earlier this year found that about a third of arthritis sufferers in the U.S. also suffer from anxiety or depression. Other research has shown that arthritis patients show much worse health-related quality of life than people without the disease.
"People with OA often find it hard to do normal daily tasks," Dr. Park says. Obviously, that can cause all kinds of problems, from lost productivity at work to a dirty kitchen at home to mental and emotional difficulties. Here, Dr. Park offers advice on managing day-to-day tasks with OA:
Exercising. Scores of studies show the benefits of regular exercise for people with osteoarthritis, Dr. Park says. "Exercising helps you maintain a healthy weight—which is imperative for someone with arthritis—and improves your strength and balance," she says. An exercise routine should encompass four types of exercises: strengthening (to build the muscles surrounding joints), aerobic conditioning (to boost cardiovascular fitness and control weight), range-of-motion (to maintain joint flexibility and reduce stiffness), and balance- and agility-building (to help maintain day-to-day functioning).
But it can be tricky to find the workout that helps without making the joints hurt in the process, Dr. Park says. Talk with your doctor first, then try non–weight-bearing activities, such as swimming, biking, water exercises, and lifting light weights.
Walking. Whether you're walking for exercise or just to get from one place to the other, when you have arthritis in your back, knees or hips, even a few steps can be rough. Wearing shoes with slightly wedged insoles or extra cushioning can help reduce the stress by shifting the weight off the affected joints. You also can use a cane or crutch (use it on the side opposite your painful knee or hip). Just be sure to use a cane that's been fitted by a professional and not one that's been collecting dust in your neighbor's garage, Dr. Park cautions.
Cooking and other housework. Having arthritis can make it hard to move around the house (and can also make everyday activities more tiring). Try using a "reacher" to grab items from the pantry shelves (or on the floor). Sit on a barstool when cooking or doing other activities you'd normally do standing up. Use a wheeled cart to help move things from one place to the next. And use electrical appliances when possible—a sewing machine instead of a hand needle and thread, a powered can opener or scissors instead of the old-fashioned manual models—which will reduce the strain on the joints in your hands and arms.
Working at a computer or desk. Whenever you're sitting down, be sure to maintain good posture, with your spine in alignment and your head directly over your body (and not craned in front of you. "Poor posture puts a great deal of stress on your back and neck, which is bad news for anyone with osteoarthritis," Dr. Park says. To make it easier to sit down (and get up again), use an adjustable office chair, which you can raise and lower as needed.
Lifting things. Whenever you've got to lift something, remember to protect your joints. That means making the largest joints and strongest muscles do the work. For instance, if you're lifting something off the floor, use the muscles in your legs, not in your back. If you're carrying something, grab and hold it with the palm of your hand or your forearm, not your fingers.
No matter what you're doing, Dr. Park says, listen to your body: "If your joints are killing you or are very swollen, take a break." If you're not sure if an activity is right for you, talk with your doctor. "But if you've got the go-ahead, get back to it," she says. "If you let too much time go by, your muscles and joints will get weaker, making it that much harder for you to get moving again," adds Dr. Park.
Somers Orthopaedic Surgery & Sports Medicine Group,PLLC founded in 1988, is one of the most comprehensive and specialized practices in the region. http://www.somersortho.com
Dr. Jean Park is a rheumatologist at Somers Orthopaedic Surgery & Sports Medicine. She is board certified in Internal Medicine and Rheumatology and is a member of the American College of Physicians and the American College of Rheumatology.