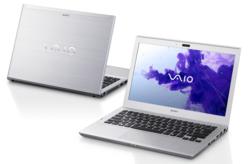 Denver, Colorado (PRWEB) March 05, 2013
Find My Price, e-commerce service provider, announced on Monday that a new report will be introduced on their website in the following days.
The product that was recently analyzed by reviewers at Find My Price is the T Series ultrabook from Sony VAIO. The analysis that will soon be disclosed, contains a series of useful information related to the performance of the ultrabook and the recommendation made by market analysts.
According to Find My Price, Sony's T Series is a low-budget version of the Z Series. The ultrabook is just as good as the high-end device, but customers should, nevertheless, be willing to make some compromises for the discount. Unlike the Z Series which can cost $2000, the T Series offers more or less the same performance for only $799. The device is now available on Amazon and it can be ordered on the company's website, at http://www.findmyprice.net.
Reviewers at Find My Price have been particularly pleased with the design of the ultrabook. The T Series is much thinner and lighter than any other laptops produced by Sony, so customers, who love the VAIO style, will appreciate the T Series, as well. The ultrabook has only 8.90 x 12.72 x 0.71 inches and weighs 3.5 pounds, which is why it is perfect for social media victims, who don't leave home without their laptop.
The laptop had a good overall performance due to its 1.7 GHz Core i5-3317U processor, which made it as fast as the Z Series, but was not very good for highly stimulating activities. Reviewers reached the conclusion that the ultrabook is perfect for day to day activities due to its 4 GB memory capacity and its 500 GB drive space. However, high detailed games could cause the ultrabook to become sluggish, so it is recommended to avoid them.
The long battery life is another asset that was long praised by Find My Price. The T Series can last up to 7 hours without being recharged, a long period of time, considering that most ultrabooks run without battery after 5 hours.
The screen did not live up to reviewers' expectations because it did not deliver bright and vivid images as other Sony VAIO models do. In spite of the weak performance of the 13.3-inch screen, the ultrabook was recommended by Find My Price as a good deal.
Find My Price delivers new reviews for the latest tech products available on the market. The website is uploaded each day with new product descriptions, tutorials, pros and cons articles and price reports.