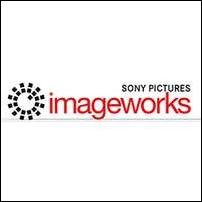 Los Angeles, CA (Vocus) June 23, 2007
Sony Pictures Imageworks Breaks Ground at Albuquerque Studios
Please join Gov. Bill Richardson at the groundbreaking of Sony Pictures Imageworks' 100,000 square-foot digital animation production facility at Albuquerque Studios at Mesa del Sol.
June 25, 2007
3:45 p.m.
5650 UNIVERSITY BLVD SE
ALBUQUERQUE, NM 87106
The decision by one of Hollywood's major studios to establish a new facility in Albuquerque is the latest indication of New Mexico's rapidly expanding film industry. Once the building is completed, an estimated 300 Sony Pictures Imageworks employees will move to Albuquerque from Los Angeles. Sony Pictures Imageworks has also recently welcomed University of New Mexico as a new member in its Imageworks Professional Academic Excellence program in an effort to nurture young talent.
Bill Richardson
Governor of New Mexico
Martin Chavez
Mayor of Albuquerque
Tim Sarnoff
President, Sony Pictures Imageworks
Hal Katersky
CEO Pacifica Ventures/Albuquerque Studios
Dr. Christopher Mead
Dean of the College of Fine Arts, University of New Mexico
Ed Angel
Director of ARTS Lab, University of New Mexico
Michael Daly
Forest City Covington/Mesa del Sol
Nick Smerigan
Chief Operating Officer, Albuquerque Studios
Refreshments to follow.
Sony Pictures Imageworks Breaks Ground at Albuquerque Studios
Contact:
Jennifer Hoffman
jennifer @ ballantinespr.com
Tel: 505 216 7669
Cell: 505 603 8643
http://www.ballantinespr.com
###