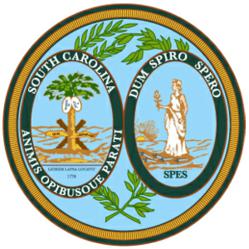 Columbia, SC (PRWEB) March 18, 2013
Home security is often cited as many people's top priority, and the residents of South Carolina are no exception. With break-ins and home invasions becoming an all-too common occurrence, more and more people are turning to the installation of home alarm systems, as a way to protect their property and family, but many consumers often feel bombarded by the amount of information that is available about home alarm systems. It is for this reason AlarmSystemReport.com created a highly relevant system of ranking and reviewing alarm systems, specifically for the residents of South Carolina. According to a representative from AlarmSystemReport.com, the information provided by their site is one of the most powerful tools a South Carolina consumer can access to make the best and most sound decision regarding home security and an alarm system.
The newly released rankings have some surprising results, with companies including FrontPoint security, ADT Security and Protect America taking top spots in the state of South Carolina. The rankings are determined using a star system, with 5 stars being the highest possible score an alarm company may receive. In addition to the simplicity of the ranking system, AlarmSystemReport.com also provides completely comprehensive reviews of each aspect of service and equipment in order to provide consumers with a complete picture of all the rankings of home alarm system companies, including why the company received a particular rating. Topics covered in each review include technology and equipment, service and installation, customer service and monitoring, warranties and pricing, meaning that the reviews are a great way for consumers to compare alarm systems in a streamlined, all-inclusive manner.
The reviews conducted by AlarmSystemReport.com follow a unique protocol, making the site's reviews the most informative available. Alarm System Report's reviews are conducted by the site's team of trained, professional security experts, each of whom has years of experience in the industry. The team assessed the aspects of service and equipment covered in each review through a careful, anonymous assessment, for a truly unbiased result. In order to tailor the results to the very specific needs of South Carolina residents, the Alarm System Report team paired with security experts from the state to conduct reviews. Each review also takes into consideration feedback provided from actual customers provided through social media, and incorporates this information into the professional reviews the security team conducts, providing consumers with the most inclusive picture possible of top alarm companies.
Reviews of this year's top alarm companies can be seen by visiting AlarmSystemReport.com. Site visitors will be able to access FrontPoint Security reviews, Protect America reviews, and ADT Security reviews, among the other top front-runners in this year's results. In addition, site visitors can now access this year's top alarm system rankings, including the number one alarm company in the state of South Carolina.