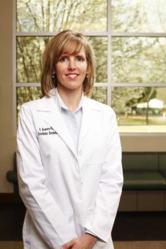 Many people have facial hyperpigmentation, meaning there are parts of the skin that are abnormally dark and uneven in color, as a result of aging or sun exposure. We witnessed first-hand great results from our participants, confirm Dr. Angela Bowers-Plott
Southlake, Texas (PRWEB) March 19, 2013
As a result of a skin brightening study that Southlake Dermatology participated in last year, it is one of the first dermatology practices in Dallas Fort Worth to offer Lytera, a new skin brightening treatment proven to reduce skin discoloration and even skin tone.
Sponsored by SkinMedica, the study was conducted to determine how well a new anti-aging regimen improves the appearance of facial hyperpigmentation, such as sun damage, age spots, melasma or any discoloration caused by acne, inflammation or hormones. The regimen includes using Lytera in combination with three existing SkinMedica products: facial cleanser, Tri-Retinol Complex ES, and Daily Physical Defense SPF 30+ sunscreen.
One of the most notable distinctions of Lytera is that it does not contain hydroquinone, but instead a patented, special blend of antioxidants, mild exfoliants and moisturizers that makes it gentle enough to use on the entire face to brighten and even skin tone. In patient studies, results have been seen in as soon as four weeks.
According to Dr. Bowers-Plott, it was important to participate in the study because SkinMedica is the leading brand of skincare and anti-aging products provided by dermatologists in the U.S. and Canada.
"Many people have facial hyperpigmentation, meaning there are parts of the skin that are abnormally dark and uneven in color, as a result of aging or sun exposure. We witnessed first-hand great results from our participants," confirm Dr. Angela Bowers-Plott, noting Lytera is available without a prescription. "The best part about Lytera is that the product is not irritating and helps combat several parts of the pigmentation cascade in our skin."
Lytera is developed by SkinMedica, a skin care system founded by renowned dermatologist Dr. Richard Fitzpatrick. The entire aesthetic product line is based on the science of the skin's own healing abilities. As skin ages, elasticity decreases, lines appear and overall appearance is diminished. To counteract the effects of time, SkinMedica products contain restorative ingredients that work below the skin's surface to regenerate the health of the skin. Southlake Dermatology is an authorized distributor of SkinMedica products including cleaners, moisturizers, anti-aging, sunscreen and acne treatment
Lytera Skin Brightening Complex can be purchased at Southlake Dermatology or online at http://www.mdskinproducts.com. For more information or to make an appointment, call 817-251-6555 or go to http://www.southlakedermatology.com.