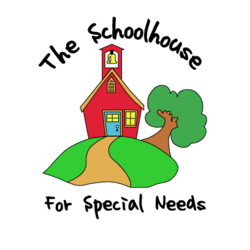 A total of Bds. $1.5 million is needed for Special Kids Incorporated to realize its dream of buying the required property.
(PRWEB) March 12, 2013
The number one ABBA tribute band, The FABBAGIRLS, is heading to Barbados to be the star attraction at a show in support of special needs kids in Barbados.
The event is part of fundraising efforts to purchase a new home for The Schoolhouse for Special Needs, a project in which Totally Barbados has taken a special interest.
This concert is set for March 23rd, 2013 at The Concorde Experience from 8 p.m. and will also feature Barbados' newest band Brass Soul.
It will be FABBAGIRLS' second show in Barbados to benefit The Schoolhouse for Special Needs. The group thrilled a sold out audience on April 9th, 2011 at the same venue, leaving the island buzzing about the performance.
That is why this time around it has been dubbed "Déjà Vu" and the organizers are expecting a good turnout for the highly anticipated event.
$1.5 Million Needed for Schoolhouse
A total of Bds. $1.5 million is needed for Special Kids Incorporated to realize its dream of buying the required property. Three hundred thousand dollars has already been raised for the cause by the Rotary Club of Barbados, which is organizing the concert. The Andrew Lloyd Webber Foundation is also assisting in this project.
The Schoolhouse for Special Needs was founded in 2006. It was created to provide quality specialized individual programs for children 4 years and older with mild to moderate learning challenges.
Kids attending the program are usually on the autistic spectrum and may be suffering from Downs Syndrome, mild Cerebral Palsy, Asperger Syndrome and a general inability to read and function within the normal school environment.
Children Need More Room
Since opening with just three students, The Schoolhouse for Special Needs now has a roll of 20. However its continued growth is being hindered by its current rented accommodations, which cannot support the increasing requirements for classrooms and physical activity areas.
In addition, the landlords are hesitant to allow any significant changes to the property, such as wheelchair ramps as well as landscaping to allow for games and exercise areas.
The school is therefore faced with the prospect of turning away new students.
The funds raised by the FABBAGIRLS concert are expected to contribute significantly towards the purchase of new accommodations, so the program can continue to welcome all students with special needs.
Click here for more details about the FABBAGIRLS show in Barbados and Special Kids Inc.
BOILER PLATE
About Totally Barbados and Brecal Inc.
Brecal Inc., operating under the name 'Totally Barbados' was founded by Brett Callaghan and is based in Barbados in the Caribbean. The company was incorporated February 24th, 2005.
Barbados island travel tourism guide, Totally Barbados provides both visitors and locals detailed information about the island Barbados.
Thousands of tourists, visitors and locals alike use Totally Barbados every day to find restaurant and hotel locations/reviews and to stay up-to-date on current events and attractions, along with other business and tourism information about the island of Barbados.
Totally Barbados is the primary online source for information that would be of interest to people seeking to learn about Barbados or thinking about visiting the island. By providing timely information for visitors and locals alike it is our intention to further cement our position as the leading online source of information for all
things Barbadian.
Find travel and tourism guides on both information and establishments, pertaining to the rich culture and history of Barbados.
MEDIA CONTACT
Founder and Managing Director
Brett Callaghan
Brecal Inc. / Totally Barbados
140 B Durants Fairways,
Christ Church, BB17097,
Barbados.
For more information on Brecal Inc. / Totally Barbados, please call (866) 978-5898 or (246) 420-2420.
Email: service(at)totallybarbados(dot)com
Information received and complied by Brett Callaghan and supporting staff of Totally Barbados.