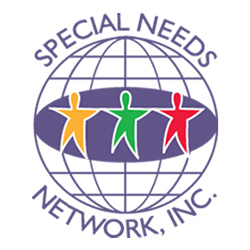 Autism Awareness Month gives organizations like ours a chance to shine a bright light on the issues that families, particularly those in underserved communities, face on a daily basis to access quality healthcare and educational services for their kids
Los Angeles, CA (PRWEB) March 30, 2013
Special Needs Network (SNN), California's leading grassroots autism advocacy organization, will host a series of events throughout the month of April to help increase awareness about autism and the issues surrounding those impacted by the disorder. Autism impacts 1 in 50 children and appears to have its root in early brain development, although there is no known cause or cure. Since its inception, SNN has worked with more than 30,000 children and families and is known as California's go-to organization for autism advocacy and serving under-served populations, particularly the African American and Latino communities.
With the Centers for Disease Control recent report announcing an increase in the rate of autism from 1 in 88 to 1 in 50 among children, SNN's collection of events comes at an ideal time to continue building awareness about a medical condition that impacts more than one million children across the country. African American and Latino children are diagnosed two to four years later than their non-minority peers and often have more difficulty accessing much needed diagnostic and intervention services.
The organization's most anticipated event takes place on April 12 and 13 with a two-day conference that is free and open to the public. More than 2,000 people are expected to attend. The event, SNN's 7th Annual Tools for Transformation conference, will be held at the Radisson Midtown at USC. A legislative breakfast featuring several of California's most influential elected officials will kick off the event and will address critical national issues including bullying, gun violence and school safety.
Guest speakers include the Honorable Mark Ridley-Thomas, Los Angeles County's Board of Supervisors Chairman. Supervisor Ridley-Thomas will be joined by Congresswoman Janice Hahn, state Senator Curren Price Jr. and Los Angeles County's district attorney Jackie Lacey. Participants will be able to weigh in on the issues presented and interact with the speakers.
In addition to the legislative breakfast, the conference will include workshops with nationally recognized experts on developmental disabilities, learning disabilities, autism, ADHD and more. There will also be an anti-bullying summit specifically for students and young people. Conference attendees will also be able to attend a resource fair where they can connect with service providers, disability rights attorneys and other special needs professionals.
As if planning California's largest and most comprehensive, free, two-day conference on issues surrounding autism and developmental disabilities wasn't enough, SNN will kick-off Autism Awareness Month with a 5K run and walk. This event will be held in conjunction with the Hollywood Half Marathon on April 6.
SNN will also play a key role in increasing awareness about autism with California elected officials by hosting two proclamation days with city council members and board members of Los Angeles County. Additionally, a legislative event will take place on April 17 in Sacramento, where SNN's president and founder, Areva Martin, Esq., will announce the organization's sponsorship of three autism bills being introduced by the state Senate.
"Autism Awareness Month gives organizations like ours a chance to shine a bright light on the issues that families, particularly those in underserved communities, face on a daily basis to access quality healthcare and educational services for their kids," says Martin. "With state budget cuts and the increasing autism rates, now more that ever, families need help. Each project we have throughout April focuses on increasing access to services and helping push forward critical legislation that will help California's special needs children."
For a full list of SNN's activities and events throughout April, visit specialneedsnetwork.org. SNN also invites anyone with questions or concerns about autism and other developmental disabilities to contact their office at (213) 389-7100 for information on available resources, programs and service providers.
AREVA MARTIN, ESQ.
Areva Martin, Esq. is a mother of an autistic son; an award-winning, Harvard-trained attorney; on-air legal expert and commentator; and nationally recognized autism, disability and children's rights advocate. She co-founded Special Needs Network, California's leading grassroots autism advocacy organization, in 2005 and is managing partner at Martin & Martin, LLP, a Los Angeles-based civil litigation law firm with a focus on special education, labor and employment, disability discrimination and family law. To learn more about Areva, visit http://www.arevamartin.com.
ABOUT SPECIAL NEEDS NETWORK
Special Needs Network is based in Los Angeles and is California's leading grassroots autism advocacy organization. As a nonprofit organization, SNN was established to help families faced with autism and other developmental disabilities. The organization focuses on raising public awareness, impacting public policy, increasing education and access to resources for families, children and adults. To learn more, visit http://www.specialneedsnetwork.org.