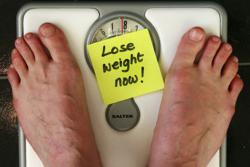 Simply put, toxins typically accumulate and harbor themselves within fatty tissue. The more fatty tissue one has, the more toxins their body harbors, and the more chemicals and toxins that are present, the more fat one's body manufactures
Bakersfield, California (PRWEB) November 27, 2012
With the New Year just around the corner, California based wellness firm Spirit Detox (http://www.spiritdetox.com) is committing to helping those hoping to shed a few extra pounds and increase overall health.
"Obesity is a major concern nationwide, and the most current numbers indicate that two-thirds of Americans are overweight," explains Spirit Detox owner Albert Milligan explains.
Unsurprisingly, studies have also shown that increased weight can lead to poorer overall health. However, what Spirit Detox notes that most people do not understand is the link between obesity and toxicity within the body.
"Simply put, toxins typically accumulate and harbor themselves within fatty tissue. The more fatty tissue one has, the more toxins their body harbors, and the more chemicals and toxins that are present, the more fat one's body manufactures," continues Milligan. "Our bodies are literally attacked from all directions, both internally and externally. It just becomes one really bad cycle."
While it does not appear that there will be any shortage of gyms or fad diets within 2013, what does remain clear is that weight loss is still an important issue to many. This is where Spirit Detox's unique product comes in.
The company's bentonite clay product has become popular with those looking for a way to shed pounds, reduce overall toxins within the body, and increase health. According to Spirit Detox's website, "consuming bentonite clay for weight loss detoxification, as this healing substance will help cleanse the liver from the impurities that are harming the organ." Considered an ancient healing method, clay detoxification has also shown to help with elevated stress levels, high cholesterol, hypothyroidism, skin problems, chronic fatigue, blood sugar disorders, and lack of mental clarity.
They also warn to beware of any imitations in similar products on the market. Spirit Detox offers bentonite clay in the form of 100% calcium montmorillonite, the highest quality available for weight reduction.
Spirit Detox is dedicated to emotional and physical wellness, with a commitment using all-natural healing and enhancing products to promote the health and wellness of people, without damaging the earth or its creatures. Their line of products includes natural detoxing products for people and animals at fair prices. To learn more visit http://www.spiritdetox.com.
Contact:
Albert Milligan
Owner/Founder
800-699-1077