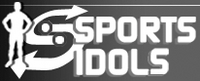 By stocking memorabilia affiliated with the clubs in the Football League
(PRWeb UK) August 15, 2010
The site reckons its' focus on the grass roots league, as well as its inclusion of the more "mainstream" football autographs, will serve it well over the coming year. "By stocking memorabilia affiliated with the clubs in the Football League," site owners claim, "we're reaching out to a largely overlooked and potentially huge UK market." When one stops to think about the degree of passion prevalent amongst non Premiership fans, it becomes clear that there's a very good point being made here. Whilst the Premiership is obviously fertile ground for some impressive "all star" signatures, there's nothing like a good old fashioned bit of supporter's passion to get the bucks rolling in. And with a selection of Football League memorabilia clearly designed to get the fans' juices flowing, one sees no reason why the Kent based sports memorabilia whizzes aren't sitting on a goldmine.
It's not all about the football, of course – though Sports Idols' range of England memorabilia isn't going to do them any harm either. Interestingly enough, the team's poor performance in the recent World Cup doesn't seem to have dented the popularity of their signatures: if anything, say Sports Idols, it's the other way around. A testament to the die hard nature of the British football fan? "At the end of the day," the site says, "English fans buy national team autographs no matter what. It's something to do with that eternal optimism we've been relying on since 1966."
The site is concentrating hard on other hugely popular sports, too. Its' range of motorsports memorabilia, it believes, is second to none – carefully sourced and authenticated to bring fans 100% guaranteed signatures from the fastest men on earth. As with all of Sports Idols' autographs, the key is in the selection. The site has made sure it only offers the best examples of driver signatures, presented in quality frames and with excellent photographs. As with all their other areas of expertise, a great deal of care has gone into compiling a list of names fit to make the petrol head's mouth water: with established legends like Jensen Button and Rubens Barrichello sited alongside newcomers and all time greats.
Their Football League memorabilia, in terms of class, is as good as any sports autographs available in the UK. Speculators as well as die hard fans are offered a wealth of promising autographs: where the Premiership proving ground is concerned, any signature could well be the forerunner to a future legend, and the football memorabilia investor finds rich pickings across the board. There's nothing like getting a future masterpiece for a snip – and that's exactly what draws soe of the nation's most enthusiastic collectors to the Sports Idols site.
"There aren't many places," said one, "where you can get guaranteed authentic autographs from players who are likely to become heroes. Sports Idols is way ahead of the game." Glowing praise indeed: and if the sports memorabilia they've got at the moment is anything to go by, this is only the beginning.
Sports Idols is a Kent based site selling quality sports memorabilia – including England memorabilia, motorsports memorabilia and Football League memorabilia.
###