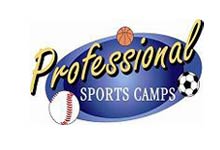 Our new website offers a better overall feel of what it would be like to attend one of our camps.
San Rafael, CA (PRWEB) November 20, 2012
Professional Sports Camps is ready for the 2013 summer camp season and is hopeful that their exciting new website will make viewers looking forward to it as well. The new site enables viewers to learn about the company and get a feel of what the basketball, baseball and soccer camps are like.
Visitors of the Pro Sport Camp website at psccamps.com can read about its policies, its current updates as well as past camper testimonials. On the webpage, there is information for each sport and each sport camp offerings to ensure viewers find the camp that is right for them.
Professional Sports Camps, one of the early pioneers in running sports camps, has been operating sports camps since 1946. The camp was originated by Lou Haneles. Mr. Haneles love of sports instilled in him a desire to operate a camp where athletes could not only come and learn the fundamentals of each sport, but a place where they could also enjoy themselves as well. Since 1980 the camp has been run by the Carlesi family. The Carlesi's consider all their campers and staff an extended family and conducts the camp with traditional family values.
"Our sleek new website offers more specific camp information and images, which gives viewers a better overall feel of what it would be like to attend one of our camps," states Vincent Carlesi President of Professional Sports Camps, "We are excited for the upcoming summer camp season and it is our goal to get viewers equally excited with more camp and programs than ever before."
About US Sports Camps and Professional Sports Camps
US Sports Camps (USSC), headquartered in San Rafael, California, is America's largest sports camp network including Professional Sports Camps, and is the licensed operator of NIKE Sports Camps. The company has offered summer camps since 1975 with the same mission that defines it today: to shape a lifelong enjoyment of athletics through high quality sports education and skill enhancement.
Players, Coaches, Parents and others interested in Professional Sports Camps can visit the new website at psccamps.com or on the US Sports Camps website.