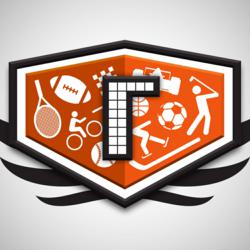 (PRWEB) March 19, 2013
Today, Tuesday, March 19th, Roopstigo Mobile Sports Network (roopstigo.com) will debut the second episode of its new reality sports web series, "Healing Agent," directed by multiple Emmy Award winner, Frank Belmont, and scored by nationally recognized vocalist and X-Factor contestant, Jeff Gutt. In each episode, former NFL and boxing agent Greg Marotta works one-on-one with an ex-professional athlete who achieved greatness but has fallen on hard times. Marotta will help each pro-athlete to understand, combat, and heal their life and wellness problems. In the first two episodes, Greg works with former NBA first-round draft pick, Luther Wright, who overcame drug addiction but is now over 500 pounds and battling life-threatening obesity. Luther cites the memory of his sister, who tragically died from morbid obesity at the young age of 25, as his utmost inspiration for losing weight.
"Healing Agent" premiered both on roopstigo.com and in its free application. Since its launch on March 12th, over 150,000 unique visitors have followed the gripping story of Luther Wright. In addition to the series gaining immediate traction, "Healing Agent" set the social media world abuzz, as mainstream media figures from the likes of ESPN, Sports Illustrated, The New York Times, and Yahoo Sports lauded the production and its narrative. Additionally, popular NBA publication SLAM Magazine partnered with Roopstigo and aired the pilot on its website.
The show, and all future episodes, will remain live on all platforms and can be watched for free at any time over the next six months. Roopstigo is currently fielding offers from various prominent TV networks for the rights to air the series after its initial debut.
Marotta's long history in the sports world gives him unique insight into what it's really like to be a pro-athlete, the inner workings of the guts and glory, and the incredible challenges players face living in and then leaving the world of professional sports.
Marotta founded Select Sports, a firm representing professional athletes in 1980. Beginning in 1999, Marotta worked closely with Don King, CEO of Don King Productions, and was responsible for all of DKP's marketing and sponsorship business. Among the partnerships developed by Marotta was the groundbreaking sponsorship agreement between NBC-Universal and DKP to promote the movie "Cinderella Man," the first time a Hollywood studio used boxing events as a promotional vehicle. In 2008 Marotta premiered "The Natural," a critically acclaimed approach to sports and entertainment radio on WVNJ.
Roopstigo is a revolutionary website and free app founded by Selena Roberts, best-selling author and award-winning sports journalist for Sports Illustrated, ESPN, and The New York Times, and advised by former president of HBO Sports and Madison Square Garden, Seth Abraham. Roopstigo is shifting the paradigm in how fans consume sports content by offering free, long-form journalism with interactive features, documentaries, web series, video shorts, and animation created by some of sports media's most renowned figures on a mobile platform across 8 distinct channels. During Roopstigo's recent launch month, it accumulated over 103,000 unique visitors, surpassing the launch figures of other successful digital sports properties such as Time Warner's Bleacher Report, ESPN's Grantland, and Vox Media's SB Nation. Roopstigo/"Healing Agent" was recently featured on Good Morning America, MSNBC, Forbes.com, NYTimes.com and BusinessWeek.com