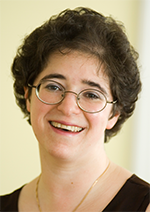 Give the reader a reason to feel invested in the outcome.
Northampton, MA (PRWEB) April 30, 2013
The Sports Fiction & Essay Contest, now in its second year, seeks today's best short fiction and essays on sports-related themes. The top story and essay will earn $1,000 each. Ten Honorable Mentions will receive $100 each. This contest is sponsored by Winning Writers. Enter online by May 31.
"In fiction, we enjoy characters with psychological depth," says final judge Jendi Reiter. "The writer needs to bring a critical eye to the popular culture in which sports are embedded, rather than unthinkingly replicating troublesome stereotypes and power dynamics. Show us situations where watching or playing a particular sport brings up emotions and insights whose resonance extends far beyond the game.
"In nonfiction, engage the emotions as well as the intellect. Scholarly essays should have a clear argument and resolution. Some character-based storytelling and vivid details in a factual essay can make it come alive. Give the reader a reason to feel invested in the outcome. Read last year's winning entries to see what we like."
This year's contest has a deadline of May 31, 2013. The reading fee is $15 per entry. Entries are accepted online. For the complete guidelines, please visit WinningWriters.com.
Jendi Reiter is the author of the poetry collection A Talent for Sadness (Turning Point Books, 2003) and the award-winning poetry chapbooks Swallow (Amsterdam Press, 2009) and Barbie at 50 (Cervena Barva Press, 2010). In 2010 she received a Massachusetts Cultural Council Artists' Grant for Poetry. Other awards include the 2011 OSA Enizagam Award for Fiction, first prize in the 2010 Anderbo Poetry Prize, second prize in the 2010 Iowa Review Awards for Fiction, first prize in the 2009 Robert J. DeMott Short Prose Prize from Quarter After Eight, first prize for poetry in Alligator Juniper's 2006 National Writing Contest, and two awards from the Poetry Society of America.
The Sports Fiction & Essay Contest is one of several contests hosted at WinningWriters.com. These include the Tom Howard/John H. Reid Short Story Contest, the Wergle Flomp Humor Poetry Contest (no fee), and the Tom Howard/Margaret Reid Poetry Contest.
About Winning Writers, Inc.
Winning Writers guides writers to the contests and resources that will benefit their work the most. We have been selected as one of the "101 Best Websites for Writers" by Writer's Digest for nine years in a row (2005-2013). Our free email newsletter provides news about the best free literary contests and resources. Winning Writers was founded in 2001. Learn more at WinningWriters.com.