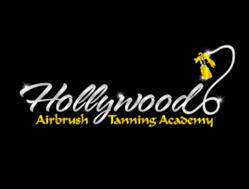 The new site is in addition to my other website 1dayspraytantraining.com. The difference is that the new site has general information about the academy, and the older site has much more detailed information about the spray tanning training program
Los Angeles, CA (PRWEB) August 07, 2012
Hollywood Airbrush Tanning Academy, the most reputed academy throughout the United States to learn spray tanning, has announced the launch of their new website. This training institution has been instrumental in helping many of its trainees to launch their independent airbrush tanning business since the inception of the company in 2011 as One Day Spray Tan Training. In the month of February of 2012, they rebranded themselves as Hollywood Airbrush Tanning Academy. The previous website of the academy 1DaySprayTanTraining.com would still remain live and provides detailed information about the private, hands-on training program available in the academy. The revered academy presently operates from its office located in Universal City near the famous Universal Studios.
Hollywood Airbrush Tanning Academy has been largely responsible behind the recent popularity of spray tanning as a viable career opportunity in California and its surrounding regions. Many aspiring entrepreneurs now travel from different parts of the country to learn the art of spray tanning from Simone Emmons, the founder of the academy. Simone is an exponent of advanced airbrush tanning who has spent her life offering state of the art spray tanning services to many renowned bodybuilders, celebrities, actors, and models. Apart from teaching the techniques of airbrush tanning, her airbrush tanning certification program also provides all necessary marketing and branding support to start a new business.
Spray tanning is also known as sunless tanning and refers to a process in which air operated devices are used to create an effect similar to that of suntan without exposing the skin to the sun. Talking about the launch of her new website, Simone said, "The new site is in addition to my other website 1DaySprayTanTraining.com. The difference is that the new site has general information about the academy, and the older site has much more detailed information about the spray tanning training program". She has also forecasted a bright future ahead for the spray tanning business owners in the country.
About Hollywood Airbrush Tanning Academy:
Hollywood Airbrush Tanning Academy is located in Los Angeles, California and offers an extensive Airbrush Tanning Certification program to anyone who wishes to learn the art and business of spray tanning. Simone Emmons, the creator of the spray tan training program has been a professional, licensed spray tan technician and teacher and has helped numerous entrepreneurs from Utah, Colorado, Nevada, Minnesota, Arizona, California and the Island of Hawaii and Trinidad start a business in Airbrush Tanning. The spray tan program is unique because it provides hands-on and private Spray tanning training to individuals who want to start an Airbrush Tanning Business. According to Emmons, this spray tanning program gives individuals a leading edge in starting an Airbrush Tanning business. With the change in tanning bed laws and general tanning apprehension in the public due to health concerns, the spray tan industry is presently experiencing great growth.
Individuals interested in learning and starting a career in airbrush tanning should visit the website at http://www.HollywoodAirbrushTanningAcademy.com or for more detailed information about the course at 1DaySprayTanTraining.com