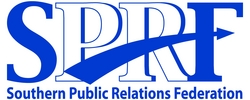 Personal Branding Era: Opportunities and Threats
Baton Rouge, LA (PRWEB) July 30, 2010
In the world of public relations, the only thing that is constant is change. During the 2010 Southern Public Relations Federation (SPRF.org) regional conference, Evolution 2010, to be held September 26-28, attendees will learn about the latest trends, how to maximize their effectiveness in their job, reenergize their career, and network with fellow Gulf Coast practitioners.
The three-day conference, hosted this year by the Public Relations Association of Louisiana, will feature a variety of nationally renowned speakers, media and crisis communication panels, information-packed breakout sessions, as well as student sessions -- a first for the regional conference. The event will be held at the historic and newly restored Hilton Capitol Center in downtown Baton Rouge.
Sunday evening's welcome reception will feature Louisiana native, Kevin Sekhani and his band outside on the Hilton's pool deck overlooking the Mississippi River. Monday night's Wine Walk and stroll around downtown Baton Rouge at a variety of bars and restaurants will be a great opportunity for conference attendees to network.
National speaker and author, Jean Gatz, addresses thousands each year on improving people performance. As one of Evolution 2010's keynote speakers, she will present Business As Usual is Over, The Survivor's Guide for Change. Additionally, Evolution 2010 will include an assorted array of breakout sessions that will enable attendees to choose topics most applicable to their job responsibilities or career aspirations. Some of the speakers and topics include: Ed Schipul (Twitter: @eschipul), "Personal Branding Era: Opportunities and Threats"; Michael Gass (@Michaelgass), "A Formula for Fueling Agency New Business Through Social Media"; Stephanie Riegel, "Media Training Refresher"; Greg Cangialosi (@gregcangialosi), "How Email Marketing Augments PR Campaigns"; and Davina Brewer (@3HatsComm), "Kicking the Tires, Vetting the Client: Advice for Solo Independent and Freelance Pros."
For a full list of conference events and to register online, visit http://www.evolution2010.com. Also, follow us on Twitter at @SPRF2010 and join our "Evolution 2010" SPRF Conference Facebook group for daily and weekly updates and to interact with fellow conference participants. Hotel reservations must be booked directly through the Hilton at 225.344.5866 or 800.955.6962, and mention "SPRF 2010" to receive a special room rate specifically for Evolution 2010 attendees.
Founded in 1972, SPRF is a regional network of more than 1,300 public relations professionals from Mississippi, Alabama, Louisiana and north Florida who share a common interest in the public relations profession. It is one of nine participating organizations that comprise the Universal Accreditation Board (http://www.praccreditation.org).
SPRF exists to further the professional and networking interests of today's public relations and communication professionals in private, public and nonprofit businesses and organizations. Along with networking, SPRF serves to advocate on behalf of and assist its members through ongoing professional development and defining ethical behavior. SPRF is the umbrella organization for the Public Relations Council of Alabama, Public Relations Association of Mississippi, the Public Relations Association of Louisiana and the Emerald Coast Public Relations Organization. For more information about SPRF, visit the organization's website at http://www.sprf.org.
###