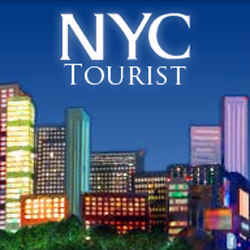 New York, NY (PRWEB) March 22, 2013
This winter in New York City has been long and grueling, but Spring is officially here - much to the delight of New Yorkers and tourists alike. Take advantage of the warmer weather and take an in-depth look at the Big Apple by partaking in a fantastic New York City walking tour. The sheer amount of tours being offered in New York City can be overwhelming, not to mention all of the NYC tour deals that make each one even more desirable, but NYCtourist.com has done the hard part by narrowing down the best walking tours for Spring 2013.
New York City History Walking Tours
History buffs can rejoice, as there are some fantastic walking tours which feature the history of New York City being offered this Spring. The Revolutionary War Era tour is a New York City walking tour that brings the turmoil of 18th-century New York City to life. The knowledgeable guides make their New York City history tour engaging and informative as they take visitors around to the various sights and landmarks of Lower Manhattan that played a crucial role in the war for independence. Soak up trivia about this war that led to the founding of the U.S., and learn about the real New Yorkers involved in this quest for freedom. TheCivil War Era Walking Tour highlights the Big Apple's involvement in the bloody war that ripped our nation apart, and takes visitors to the Tweed Courthouse, Wall Street and other monuments that signify the Civil War for Northerners.
New York City Beer Tours
Beer aficionados will appreciate the variety of Beer tours that can enhance their knowledge and taste buds on a Spring trip to New York City. NYC is at the forefront of a beer revival, and The Craft Beer Crawl explores some of the best beers the Big Apple has to offer. Participants of this New York City tour will first get to select from tours being offered in East Village and Williamsburg, and then will sample ten different beers at distilleries in the neighborhood. Guides will instruct the guests in the beer-making process, the different varieties of beers. Learn how to impress your friends from all the expertise a professional taster will provide. The Brewed in Brooklyn Tour is a similar New York City walking tour but has more of a historic angle. Guides inform guests on the history of the German neighborhood which was once a prominent beer manufacturer, and will take them to two of the remaining 19th century distilleries.
New York City Food Tours
The Chelsea Market and Meatpacking District Food and Culture Walking Tour is a wonderful way to introduce visitors' palettes to the many culinary wonders New York City has to offer. Soak up the Spring sunshine by strolling through the legendary Chelsea Market and sample some of the tasty foods being sold there. The well-versed guides will share their knowledge of the history of New York City neighborhoods, and explain how the Big Apple transformed to a city with a restaurant on every block. For anyone who would rather set out on a New York City food tour that travels through another neighborhood, the Greenwich Village Foodtasting Tour by Food of New York Tours may be perfect. Chow down on some delicious New York City cuisine at the various speciality stores and restaurants that make Greenwich Village one of the food hotspots of the world.
Central Park Walking Tours
Spring in New York City 2013 is a perfect time to explore Central Park as the area has the last of its cold and dreary winter days behind it and will be experiencing a Spring awakening. The NYC Urban Oasis Walking Tour is a fantastic way to condense a visit to the New York City landmark. Take in the lush Spring transformations of greenery and flowers with the accompaniment of an experienced guide, and learn about how this nature oasis came to exist in the heavily industrial city of New York. For pop culture buffs, the Central Park TV and Movie Sites Tour is great for combining some New York City sightseeing with trivia. Take a peek at the Boathouse Cafe used in Harry Met Sally, check out the Bandshell which was featured in Breakfast At Tiffany's and pose by the Betheseda Water Fountain which made multiple appearances in Gossip Girl.
Springtime in New York City is truly glorious to behold, so why procrastinate in planning a Spring vacation when NYCtourist has already planned out an itinerary?
About NYCTourist.com:
NYCTourist.com is an authority on traveling to New York City. NYCTourist.com is a one-stop destination when planning a NYC vacation. Find the best information, deals, reviews and tickets for hotels, attractions, Broadway shows and events in New York City.