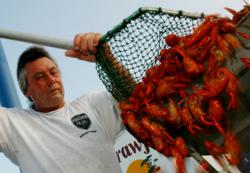 "Our festivals are a great way for groups to experience everything that north Louisiana has to offer. We have something to suit all tastes," said Erica Howard, tourism sales manager at the Shreveport-Bossier Convention and Tourist Bureau.
Shreveport-Bossier, LA (PRWEB) March 27, 2013
The arrival of spring means outdoor festivals galore in Shreveport-Bossier. Groups can choose from an abundance of events planned from April through June. Events range from celebrations for the arts, food and wine to festivals honoring foreign cultures, music and history.
Major spring festivals kick off in Shreveport's Festival Plaza with events including the 65th Annual Holiday in Dixie, April 12-21, where families can enjoy a treasure hunt, family fun run and 5K, the Classic Parade, carnival and the famous BBQ Cook Off on the riverfront.
Groups can also enjoy a splash of foreign culture in Shreveport-Bossier with ethnic dances, costumes and food at events such as the premier Asian event, Aseana Spring Arts Festival held at Shreveport's Asian gardens on April 27 and Cinco de Mayo held at Festival Plaza on May 4.
If groups are seeking to experience Louisiana culture, be sure to include the 30th Annual Mudbug Madness Festival, May 23-26, in the itinerary. Here, festival-goers pinch, twist and peel their way through thousands of pounds of crawfish and enjoy live zydeco music, arts and crafts.
And if travelers thought that Mardi Gras was the only time of year Shreveport-Bossier lets the good times roll, group tours cannot miss out on the annual Let the Good Times Roll Festival, June 14-16, where groups can enjoy live funkadelic and R&B music, a variety of Southern cuisine, as well as arts and crafts.
This is just a sample of the spring excitement that Shreveport-Bossier has to offer. For additional group tour information such as hotel and itinerary planning assistance, contact Erica Howard, tourism sales manager, at 800-551-8682 ext. 104 or ehoward(at)sbctb(dot)org. To learn more about the area, visit http://www.shreveport-bossier.org.