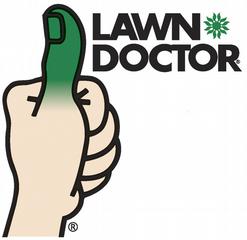 Holmdel, NJ (PRWEB) March 11, 2013
This winter, a majority of the U.S. has experienced a winter of extremes, from droughts and unseasonably-warm weather to record-breaking snowfalls. This means homeowners need to pay extra attention and provide special care to their lawns as spring approaches. Lawn Doctor, the nation's largest lawn care franchise with 450 units across the country, suggests the following tips to help homeowners see their lawns spring back to life.
Fertilization: Just like you, your lawn needs a healthy, balanced diet for optimal growth and nourishment. Spring is a crucial time to fertilize because it replenishes the food reserves your yard draws from while dormant in the winter and fuels grass' rapid growth phase. A top recommendation in lawn care is to utilize a balanced fertilizer consisting of nitrogen, phosphorus and potassium is best, with 30 percent of the nitrogen slow release. Don't over-fertilize your lawn, no more than one pound of nitrogen should be applied per 1,000 square feet. A thick, healthy lawn also helps prevent weeds.
Disease Control: Discolored and spotted grass leaves may be a sign of disease. Diseases, such as leaf spots, snow mold or spring dead spot, are caused by fungi. The best way to prevent disease is to keep your lawn healthy with proper mowing, watering and fertilizing. If you notice lesions on your grass blades, particularly during cool weather, you might have leaf spots. In the summer months, the fungus infects the blades, spreads to the base of the plant and kills it. Applying a series of fungicide treatments
Seeding: Spring is the perfect time to plant summer annuals and vegetables. But did you also know it is the perfect time for seeding? The healthiest looking lawns are those relished with seeds.
Spring seeding thickens the lawn and fills in thin areas, deters insects, and squashed out broadleaf weeds like dandelions, clovers and plantains.
Mowing: Allowing grass clippings to remain on the lawn after mowing is actually beneficial. This process is known as grass-cycling. After a long winter, check the thatch level to see if the lawn would benefit from dethatching and aeration.
"While homeowners can do many of the above processes themselves, those lacking a green thumb may require or want to treat themselves to letting the professionals take over to ensure the greenest, healthiest lawn possible," said Lawn Doctor Director of Technical Services, John Buechner. "Processes like checking the pH level of your lawn can tell you if your lawn is too acidic, but without the experts, many consumers don't know where to start."
While the current economic climate has forced many brands to focus strictly on maintenance and staying alive as opposed to evolving, Lawn Doctor has continued its growth, innovation and unwillingness to wavier in difficult times, a testament to the services the brand provides to consumers, ensuring the best lawn possible. For more information or to schedule a 60 Second Quote, visit http://www.lawndoctor.com.
ABOUT LAWN DOCTOR
Founded in 1967, Lawn Doctor is a 450-unit franchised American brand with local owners. Lawn Doctor has established itself as a leader in the lawn care industry through innovative technology, its ability to satisfy the needs of consumers on a national level, and its development and expansion within the industry. For more information on Lawn Doctor, visit http://www.lawndoctor.com and http://www.lawndoctorfranchise.com.