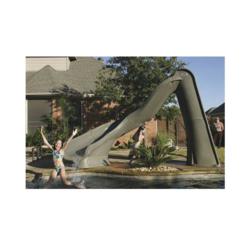 St. Paul, MN (PRWEB) June 27, 2012
PcPools, one of America's leading direct marketers of pool supplies for residential and commercial pool owners, announces that it is an authorized dealer for S.R. Smith. S.R. Smith is considered one of the premier manufacturers of high quality equipment and accessories for swimming pools, and backs up its reputation by offering a manufacturer's warranty on all of its products. S.R. Smith's unique and quality offering includes the Turbo Twister Pool Slide and the Salt Resistant Dive Stand. PcPools is proud to carry S.R. Smith's products as an authorized dealer.
S.R. Smith also manufactures pool security equipment, ladders and rails, accessibility equipment, and more. Details can be found at http://www.SRSmith.com, but even more can be found on the Science Channel's "How It's Made" show at 9pm EST on Thursday, July 5, 2012: S.R. Smith's production process for its diving boards will be part of that evening's show.
Marketing Director Steven Anderson had this to say: "PcPools has been a leading retailer of S.R. Smith products for approximately 10 years, and is proud to be an authorized dealer. S.R. Smith's high quality, diverse offering of pool products is something we are pleased to make available to our customers. We look forward to the opportunities our continued relationship with S.R. Smith presents, as well as getting an in depth look at diving board production in the upcoming "How It's Made" episode!"
About PcPools
PcPools is one of America's leading multi-channel direct marketers of swimming pool supplies and equipment to the residential and commercial markets in the United States. Founded in 2000 by a leading executive in the pool supplies industry, it has since been dedicated to providing residential and commercial pool owners with high quality swimming pool supplies and equipment at warehouse direct prices. PcPools' product line – all of which is sold through our catalog and internet channels – includes above ground pools, automatic pool cleaners, pool liners, pool heaters, pool chemicals, pool covers, and other pool accessories. PcPools' strong relationship with leading pool supply manufacturers and distributors creates a truly unique combination of quality product at excellent value for its customers.
About S.R. Smith
S.R. Smith, headquartered in Portland, TN, is a leading manufacturer of pool slides, diving boards, pool games, pool security equipment, and ADA-compliant accessibility equipment. It is the largest privately held manufacturer of its kind.
Note to Editors: If you are interested in viewing addition information about PcPools or S.R. Smith please visit the following websites: