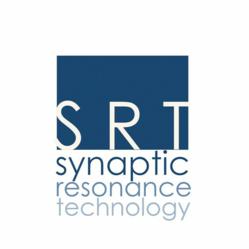 "The outcomes of S.R.T.® therapy for CTS, can yield savings of millions of dollars each year which are spent on healthcare cost and lost
productivity," said Dr. Martin J. Fowler, Jr. which is based on his experience.
Cincinnati, OH (PRWEB) March 21, 2013
Therapeutic Innovations proudly announces U.S. patent acquisition of their unique Synaptic Resonance Technology® for use of treatment for Carpal Tunnel Syndrome (CTS). While the FDA does not approve medical treatments, they have approved the product as a Class D Medical Device. Consequently, T.I. Tech has developed a program and proposal for treatment of CTS with S.R.T.® as a healthcare cost savings initiative, starting in the state of Ohio with plans to expand the program to other states. According to a 2010 report, the state of Ohio paid out more than $60 million dollars in direct carpal tunnel payments, excluding surgery costs. This treatment offers a potentially huge savings to state BWC administrations.
Treatments other than surgery are often temporary and despite CTS being one of the most common surgeries in the upper extremities the success rate of CTS surgery according to the Journal of Hand Surgery (Volume 20, Issue 4) is about 43%. Surgeries are not always completely successful, with 57% of the patients experiencing residual pain, numbness, weakness and a myriad of other complaints within 26 months of the surgery. S.R.T.® is a novel therapy that will significantly improve outcomes by improving patient symptoms, reducing number of costly surgeries and helping with those who experience symptoms after necessary surgeries.
Synaptic Resonance Technology® (S.R.T.®) is based on the concept of surface electrotherapy.) After 15 years of research, refinement and modifications of the electrical engineering of S.R.T.® results of its use were better than other therapies in this category of treatment modalities. Further evaluation showed that it was associated with, but not limited to, increased blood flow and metabolic activity. In the case of CTS, the carpal tunnel is the narrowing of a compartment in the wrist commonly associated with repetitive motion activities. As the tunnel decreases in volume, it affects normal physiology by restricting blood flow and compression of the nerves which result in symptoms of numbness, weakness and pain. Eventually, the muscles can deteriorate and lead to permanent damage and disability. S.R.T.® treatments have been shown to reduce or eliminate pain, numbness, immobility and other symptoms. Many patients received some relief after one 20-minute treatment; most after three-to-five treatments which allows them to continue with their normal jobs and a positive lifestyle. In our experience, the effects of the treatment with S.R.T.® are consistently cumulative and sustained. With "booster treatments", after the initial set is complete, generally surgery is no longer required.
According to the Medical Director at Therapeutic Innovations, Dr. Martin J. Fowler, Jr. and Phil Cadman of Premiere Physical Therapy in Cincinnati, the outcomes of S.R.T.® therapy for CTS, based on their experience, can yield savings of millions of dollars each year spent on healthcare cost and lost productivity. This is a conservative estimate based on a 20-30% decrease in costs related to S.R.T.® therapy alone, or incorporated into existing therapeutic programs for CTS. More savings could be achieved if the use of S.R.T. ® is approved for other work-related conditions.
There are many other applications for the use of Synaptic Resonance Technology® including rehabilitation of stroke survivors, neuropathy and chronic wounds associated with diabetes, acute and chronic musculoskeletal conditions as well as a host of other conditions. The treatment for factory workers, computer operators and sports professionals who suffer from pain due to their day-to-day activity is almost unlimited. The final results are a more productive workforce, lower health-care costs, fewer invasive surgeries performed and a happier worker.
Headquartered in Cincinnati, Ohio, Therapeutic Innovations has worked for more than 10 years to develop and perfect Synaptic Resonance Technology®; a patented operating system composed of advanced electrical engineering and specifically designed wave forms that work synergistically with the neurological, muscular, and circulatory systems. Because the technology was recently granted F.D.A. approval, it is now becoming more widely available through medical professionals, therapists, and sports training personnel.
For more information visit their website at http://www.therapeuticinnovationsllc.com __title__ web site]