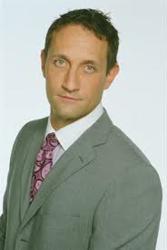 We are going in the wrong direction. At a time when the roads should be getting safer for teen drivers, more young drivers are dying.
St. Louis, MO (PRWEB) March 21, 2013
Crashes have long been a top cause of death for teenage drivers, but Missouri car accident lawyer Zane Cagle today voiced concern about new national statistics that show the problem is getting worse.
"The number of 16- and 17-year-olds who are killed in car accidents is on the rise throughout the United States," Cagle said. "This is a serious public health problem as more young lives are being cut short by preventable accidents."
Cagle's concern about the increase in car accident deaths among the youngest drivers stems from a recent report released by the Governors Highway Safety Association, an organization that represents the traffic safety offices of all 50 states, plus U.S. territories and the District of Columbia. The GHSA reviewed preliminary data provided by all 50 states on the number of car accident deaths during the first six months of 2012.
The data revealed that there was a 19 percent increase in the number of 16- and 17-year-old drivers who were killed in car accidents during the first half of 2012, as compared with the same period in 2011. GHSA also indicated that, if the final numbers match the trend, 2012 will be the second year in which the number of teenage fatalities has increased.
The two years of rising death rates for 16- and 17-year-olds follow eight years of steady declines in the number of teens killed in car accidents, the data show.
"We are going in the wrong direction," Cagle said. "At a time when the roads should be getting safer for teen drivers, more young drivers are dying."
Missouri did not experience an increase in teen deaths in during the first half of 2012, according to the GHSA's figures. During the first six months of 2011, 10 drivers ages 16 or 17 were killed in the state. During the same period in 2012, only eight 16- and 17-year-old drivers lost their lives in car accidents.
"It's great that Missouri didn't see an increase, but this doesn't mean we shouldn't try to do better," Cagle cautioned. "Eight deaths over six months is still eight too many."
The GHSA indicated that the numbers were statistically small for each state, so a small increase or small decline in the number of deaths should not necessarily be attributed to any policy changes or policy differences.
"It is the overall national increase, which was 19 percent that we should be concerned about. It sends a strong signal that there need to be additional education and outreach to help prevent more teen car accident deaths," Cagle urged.
Because of their inexperience, teenage drivers are inherently at greater risk of becoming involved in a car wreck than older drivers. In fact, Insurance Institute for Highway Safety data reveal that drivers in the 15-19 age group make 70 percent more insurance claims than drivers within any other five-year demographic group.
Teenagers may also be more likely to become involved in serious car accidents as a result of the decisions they make behind the wheel.
"Studies have shown that teenagers are more likely to text and drive than adults, and that they are less likely to stop and rest if they get drowsy behind the wheel," Cagle said. "These are some of the driving behaviors most likely to lead to accidents, especially when coupled with the fact that teenagers just don't have a lot of driving experience."
The GHSA also offered possible reasons for the increase in teen car accident deaths in the first half of 2012, citing an improved economy that means more drivers on the road, as well as the fact that many states' graduated licensing programs are becoming more established and their benefits are likely leveling off.
Missouri currently has a six-month holding period for new drivers and requires supervised drive time before a new teen driver can obtain a license. However, unlike some states, teen drivers do not have to wait until they are 18 in order to obtain an unrestricted license.
"Missouri has some good laws in place to help stop teen fatalities," Cagle said. "There's a law limiting cell phone use, laws on supervised practice driving, and even passenger restrictions limiting the number of young people in the car when teens are behind the wheel. Lawmakers should continue to strengthen the safe driving rules, and police should rigorously enforce them."
Cagle said he also believes that parents play a key role in helping to stem the rising tide of teen car accident deaths. "Talking to your child makes a big difference," he said. "Parents also need to make safe driving decisions themselves, because teens watch what parents do."
Sometimes teens put not only themselves at risk, but others as well. People who were injured by negligent drivers should seek help from an experienced St. Louis car accident lawyer such as those at The Cagle Law Firm, Cagle said.
"If a driver was doing something careless and you got hurt as a result, you should not hesitate to seek compensation. We share the road and we are all responsible for good and bad choices we make when driving," he said.
About the Cagle Law Firm
Based in St. Louis, The Cagle Law Firm represents victims who have suffered serious injuries in accidents throughout eastern Missouri and southern Illinois, as well as Kentucky. The personal injury law firm focuses on cases involving motor vehicle accidents, wrongful death, products liability, dangerous drugs, workplace accidents, birth injuries, premises liability and chemical inhalation. The firm is located at 211 North Broadway, Suite 2420, St. Louis, MO 63102-2793. Our local phone number is (314) 276-1681. For more information about The Cagle Law Firm, call us toll free at (800) 635-3302 or fill out our online contact form.