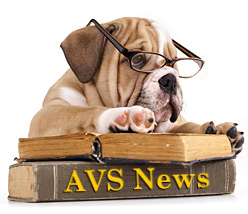 St. Louis, MO (PRWEB) February 28, 2013
Associated Veterinary Specialists is one of a very few St. Louis animal hospitals operating 24 hours a day, 7 days a week. During normal business hours, the St. Louis animal clinic's Board Certified, Specialist and Diplomate veterinarians practice advanced veterinary medicine, such as internal medicine, surgery, oncology, dentistry and oral surgery. On weekends and nights, the clinic's emergency veterinarians and veterinary technicians provide immediate and urgent care for St. Louis area pets in need. Located in Bridgeton, Missouri, Associated Veterinary Specialists' emergency animal clinic is the only veterinary clinic providing round the clock care to pets in the northwestern suburbs of St. Louis. As an advanced veterinary clinic, the Associated Veterinary Specialists emergency clinic has capabilities far exceeding many other emergency animal hospitals.
The St. Louis emergency veterinary clinic always has a veterinarian on duty along with a staff of well-trained and experienced veterinary technicians ready to provide outpatient treatment or admit pets requiring intensive care to its state-of-the-art St. Louis animal hospital, which may also provide advanced diagnostics, treatment and surgery if necessary. Associated Veterinary Specialists new St. Louis emergency veterinary clinic website provides complete contact information including a 24-hour telephone, map and driving directions, emergency veterinarians and answers to frequently asked questions about emergency services and the clinic.
About Associated Veterinary Specialists of St. Louis
Associated Veterinary Specialists is a leading provider of advanced St. Louis veterinary services in the greater St. Louis metropolitan area, including Missouri and Illinois. The St. Louis animal clinic practices complicated veterinary medicine including diagnostics and treatment of internal medicine conditions, including oncology, surgery and dentistry, including oral surgery. The clinic's St. Louis veterinarians have all received advanced training in highly specialized fields and have achieved the title of Diplomate, Specialist or Board Certification. The Associated Veterinary Specialists facility is equipped with advanced diagnostic and imaging tools, operating theaters, dental lab and pet physical rehabilitation apparatus, as well as after hours and emergency animal care. Associated Veterinary Specialists operates a 24-hour emergency clinic from Bridgeton, Missouri. Pet owners may learn more about Associated Veterinary Specialists' services by visiting http://www.avsstl.com.