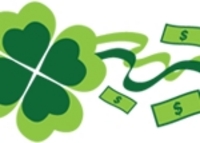 Chicago, IL (PRWEB) February 26, 2009
Chicago's Irish heritage goes into hyper-drive every March. The Chicago River runs Kelly green, and, according to legend, out to the sea and on to Ireland's shores. Stake a spot on the parade route after enjoying Chicago's best loved attractions at a very kind 47% CityPass® savings.
Everyone's Irish on St. Paddy's Day, and a true celebration lasts the entire long weekend. Take in the Field Museum, Shedd Aquarium and Adler Planetarium on an emerald-green cultural campus. Skyline to the north, Lake Michigan shimmering on the east, make a beeline for the Museum of Science and Industry, a Chicago landmark and symbol of big ideas - in President Obama's Hyde Park neighborhood.
With telescope sights set on the streets below -- and the clear-day, four-state views from either the Hancock Observatory or Sears Tower Skydeck, visitors may feel smug about combining culture and Chicago adventures with the wearin' of the green. Don't miss:

Chicago Journeymen Plumbers pour an environmentally friendly orange dye into the Chicago River at 10:45 a.m. on Saturday, March 14; a friendly leprechaun's influence causes orange to turn green a few moments after it hits the river.
The parade is never cancelled and is always a spectacle the Saturday before St. Patrick's Day. It steps off at Balbo Avenue & Columbus Drive in Grant Park at noon. It's a loud, joyful celebration of floats, bands, bagpipes, and glad-handing politicians.
Get ready for a shamrock-festooned St. Patrick's weekend, Chicago style. Click on citypass.com and buy a Chicago CityPass e-ticket, leaving a wee bit o' cash for green beer.
Erin go bragh.
###