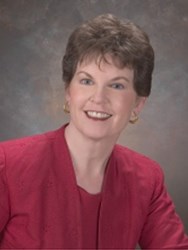 Choosing a hearing professional is one of the most important decisions you will ever make and the personal relationships you will develop with the staff at Broadwater Hearing Care, Inc. will continue long after your initial appointment.
St. Petersburg, FL (PRWEB) June 12, 2013
At some point in their lives, almost everyone has asked the question, "should I see a doctor about this?" In an effort to determine whether a doctor's visit is prudent, people may ask a friend, do an Internet search or just mull it over in their heads. What they really need is a short and easy checklist that will tell them which symptoms call for a trip to the doctor and which don't.
This is especially true for people concerned about their hearing. Because hearing loss can be gradual and is more likely to cause social problems than medical problems, there often isn't a specific event to trigger a visit to the audiologist.
In order to make it quick and easy for people who suspect hearing problems to decide whether they need to be seen by an audiologist, Dr. Susan Terry of Broadwater Hearing Care in St. Petersburg created a short 10 question Online Hearing Test. The test contains simple questions with Yes or No answers such as "Do you find yourself turning up the volume on the TV?" and "Do you frequently ask people to repeat themselves?" Any "Yes" answers to the ten questions may indicate hearing loss and are good reason to schedule a professional hearing test with an audiologist.
Dr. Susan Terry and the entire staff at Broadwater Hearing Care are excited make this new resource available and hope that anyone concerned about their hearing will complete the self-assessment. The Online Hearing Test is available on the Broadwater Hearing Care website along with information about hearing aids in St. Petersburg, hearing aid reviews and special offers.
Contact:
Dr. Susan Terry
http://broadwaterhearingcare.com
Broadwater Hearing Care, Inc.
4107 5th Avenue North
St. Petersburg, FL 33713
(727) 565-0443