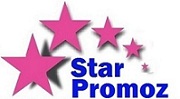 New York, NY (PRWEB) March 23, 2013
For the best promotional products from New York to California, the two giants in the marketing arena of today have announced collaboration towards more effective promotional ventures. With such an interaction between two renowned marketing experts, it is anticipated that a massive clientele will now rush towards the companies to get their brands marketed. Principals of The Good Life Services Inc., Richard Dumaresq and Larry Crawford announced this Monday.
Star Promoz has been in the promotional products industry for quite some time now. The company offers effective customized products so that the clients can use them to attract maximum attention. From making specific products for events to mass production for corporate venues, the company is well known for the diverse range of items that they can offer. On the other hand, The Good Life Services Inc. a strategic marketing company focusing on interactive, direct response, and trigger based marketing. From building, maintaining and repairing companies' reputation to building brand awareness thru multiple social media outlets, the company has been driving their clients to success on and off the internet brilliantly with cutting edge technology and innovation.
The collaboration of these two companies is bound to be nothing but impressive due to an array of different services and the knowledge behind each product. With Star Promoz working towards success through promotional products, The Good Life Services Inc. can effectively rejuvenate and enhance online presence, and this blend will ensure nothing but marketing success for local and national companies.
To know more about Star Promoz and promotional products in New York, visit: http://www.promoplace.com/starpromoz. To learn about The Good Life Services Inc., click: http://www.thegoodlifeservicesinc.com.
About Star Promoz:
Based in Central Islip, New York, Star Promoz has been in the marketing scenario since 2010 and remains privately held. With its unique promotional products, the company has continued to attract the biggest of brands towards it and has successfully promoted thousands. With products, printing, promotion and marketing under one-roof, the company remains the most preferred marketing firm for numerous brands across the country.
About The Good Life Service Inc:
The Good Life Services Inc. is a creative internet marketing firm that specializes in integrated online marketing solutions for a wide range of businesses. Its team of internet marketing experts effectively employs a comprehensive array of digital outreach strategies to create exciting and interactive online experiences, capture audience attention, and strengthen business/client relations.
Contact info:
Helen Zagaro
President Star Promoz
101 Sprucewood Blvd.
Central Islip, NY 11722-4623
Phone: (631) 580-6036
Fax: (631) 580-6038
Email:
Web: http://www.promoplace.com/starpromoz
Richard Dumaresq
The Good Life Services Inc.
167 Middle Country Rd
Middle Island, NY 11953
Phone: (631) 867-2593
Email: Rich(at)thegoodlifeservices(dot)com
Web: http://thegoodlifeservicesinc.com/