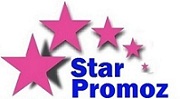 With just the right amount of creativity and skill, we can pull even the largest of numbers towards any brand!
Brightwaters, NY (PRWEB) March 01, 2013
Star Promoz, a company renowned for the amazing array of promotional products that it has to offer, brings forth exclusive brand promotion techniques, the likes of which are seldom seen. In this era of immense competition among every niche and genre of human existence, getting a brand the attention it deserves is often a very difficult job. For this particular purpose, companies tend to market their products to a large extent just so the general public gets to know exactly what is being offered. Providing exquisite, creative and prolific ideas, Star Promoz serves as a one stop shop for all marketing needs.
Perhaps the most efficient technique that the company has introduced includes increasing the number of fans with the help of promotional products. Allowing people access to amazing promotional material, the company tends to register a bold impact on anyone that comes across an article. These products revolve around a large number of promotional ideas. Perhaps the most popular ones include event specific products and corporate gifts. The products used are very beautifully made and elegantly filled with promotional material which not only enchants the user, but forces his attention towards the brand that is being marketing. Other popular ideas include fundraisers, awards, giveaways and direct mail marketing.
This promotional technique targets a large number of people directly and hence ensures that promotion is done on a significant scale. "With just the right amount of creativity and skill, we can pull even the largest of numbers towards any brand!" said Helen Zagaro, President Star Promoz. All of these products are very smartly showcased at great prices, giving strong competition to the generic marketing industry.
The company is organizing a "Lunch Break" at the World Gym - Coram on Tuesday, 5th March 2013 at 12:30 to 2:30 pm. The address is 607 Middle Country Road. The meeting will unveil the strategies around which the basic ideas of the company will revolve, over good food and some great social interaction.
With such great product promotional ideas for brands, Star Promoz is soon expected to reach the peak of its popularity and achieve a massive clientele.
For more details, visit: http://www.promoplace.com/starpromoz
About Star Promoz:
Based in Brightwaters, New York, Star Promoz has been in the marketing scenario since 2010 and remains privately held. With its unique promotional products, the company has continued to attract the biggest of brands towards it and has successfully promoted thousands. With products, printing, promotion and marketing under one-roof, the company remains the most preferred marketing firm for numerous brands across the country.
Contact:
Helen Zagaro
Star Promoz
101 Sprucewood Blvd.
Central Islip, NY 11722-4623
Phone: (631) 580-6036
Fax: (631) 580-6038
Web: http://www.starpromoz.com