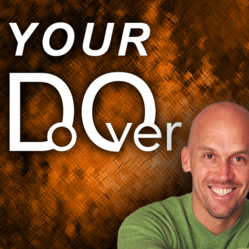 Starting a business is something everybody should seriously consider.
Pasadena, CA (PRWEB) May 26, 2012
During a time that's occurring for many as an endless recession, entrepreneur and author Matt Theriault interviewed ultra-successful business man Mr. James Schramko of Super Fast Business on the "Your Do Over" podcast (Episode 54) on iTunes. The two discussed in great detail the "how to's" and options for those looking to escape their mundane and unrewarding 9-to-5 job.
In a one-on-one interview on May 12, 2012, Theriault introduced Schramko as a mentor for anyone thinking of starting a business, or enhancing their current business, and how to implement proven business strategies, grow their business fast and become their own boss.
In addition to entrepreneur and author, Theriault is a success coach who shows people in the spirit of Tony Robbins, Robert Kiyosaki and Napoleon Hill how to start over and begin a new life by setting goals and objectives so they can create wealth and live life to the fullest.
Schramko's previous success consisted of managing Mercedes-Benz car dealerships, and he then leveraged that success and experience to escape his day job and become a business owner creating a million dollar empire of Internet services. During this interview, among countless invaluable gems of wisdom, Schramko emphasized that the key to business is understanding people and that regardless of whether your business is on the street or online, it's all about people. "People haven't changed for 3,000 years," Schramko said, "we're still dealing with people."
The difference between "self-employed" and "business owner" was also defined during this enlightening interview. The self-employed work "in" their business while business owners work "on" their business. "A successful business is built on sound strategy and executed by proven systems," says Theriault, "and that's why I've aligned myself with James and recommend his new business resource Wealthification."
Wealthification is Schramko's newest business resource of which provides tools, systems, strategy, assistance and direction for those starting a business and building it quickly. The ultimate goal is to create a business that runs with or without the owner's physical presence. In a genuine interest of making a difference in people's lives, Schramko graciously offered all of Theriault's listeners a 20% discount when visiting BusinessDoOver.com and using the promotional code 'doover' at checkout.