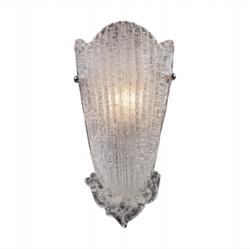 The Miramar Hotel of Magic City is a great story telling set for the new Starz program
Boise, ID (PRWEB) May 24, 2011
Starz Entertainment will soon begin shooting "Magic City," an exciting new series centered around a hotel in the heart of sexy, dangerous Miami at the dawn of the 60s, from writer/producer Mitch Glazer and executive producers Geyer Kosinski and Tony To. The drama is set in Miami Beach's most luxurious dream palace – the Miramar Hotel – Miami's place to be seen. As the grand lady of hotels the Miramar provides a spacious platform from which the Starz team can tell the contrasting stories of glamor, intrigue, and danger that is Magic City.
Anita Turner, the project lead for LightingShowroom.com said, "We work with studio teams fairly frequently but this project has been particularly interesting because Starz needed to create the glamorous but seasoned look of a great hotel. Fashion has changed in the last 100 years and we needed light fixtures with the hand made art glass that was a statement of elegance in the early years of the 20th century." She continued, "ELK Lighting is one of our best suppliers and they feature some elegant old world designs that were perfect for this situation. The Starz team had contacted ELK about the project and ELK referred them to us for implementation. The Providence Collection was chosen because it met the design goals nicely."
Wickowski commented, "The design selection was the easy part. The pieces had to be made in China and managing the timing of that supply line is always a challenge. Anita worked closely with the team at ELK to make sure that we could meet the Starz shooting schedule. The ELK staff went beyond the norm to help make sure the project worked and we are very pleased to have them as a partner. It seems like whenever we need something special ELK is able to rise to the challenge."
Wickowsi said, "LightingShowroom is one of the top 5 online retailers of lighting products in the US and has been serving a growing domestic and international clientele. ELK Lighting is one of our foundational suppliers which allows us to focus on meeting the customer's needs and supporting high end domestic and international projects with confidence."
Wickowski explained, "The foundation of our business is customer care. We offer good value in our pricing, but attention to detail, meeting the customer needs, and working hard to anticipate and prevent problems is really what we are about. Value is the combination of quality products, fair pricing, and best in class customer care. Those are the things we work on all the time." She commented that, "There have been large numbers of websites that have begun offering lighting products since the economic crisis hit us all. Many approach the market with the idea that all you have to do is have the lowest price. We have found that our focus on the entire customer experience brings us loyal repeat customers and great word of mouth support.
###