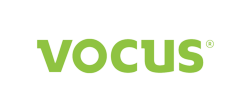 Once an afterthought, social media is now a core component of the journalist's toolbox.
Beltsville, MD (PRWEB) March 05, 2013
Vocus, Inc. (NASDAQ: VOCS), a leading provider of cloud marketing software, released its fourth State of the Media Report, which reveals a strong synergy between traditional and social media.
The Vocus Media Research Group surveyed journalists on a wide range of activities from social media research to pitching preferences, in order to better understand how media professionals use social media.
"Once an afterthought, social media is now a core component of the journalist's toolbox," said Vocus Senior Vice President of North American Services, Darren Stewart. "Traditional media outlets, from newspapers and magazine to broadcast, use social media to distribute news and engage their readers."
Key takeaways from the report include:
1. Journalists now use social media heavily to report and promote.
Seventy-four percent of respondents now use social media to research stories and fifty-two percent use social media to promote content. Promotion includes linking to stories online or previewing upcoming reports and features.
2. Social media now provides a source network for reporters.
Eighty-two percent of newspaper reporters now use Facebook to research stories. YouTube, LinkedIn and Google+ were all cited as source networks by 20% or more of respondents. Youtube is used by more than 35% of surveyed journalists.
3. Social media now empowers print outlets to compete with broadcast outlets to break news.
"[Social media] is very effective if journalists are providing a service, like breaking news or interesting and funny observations," said David Coates, managing editor of newspaper content at Vocus Media Research Group. "It helps build their personal brands with readers. It makes them 'must-reads' on a regular basis."
4. Social media is not a pitching ground.
Just 5 percent of journalists surveyed prefer to be pitched on social, while a whopping eighty-nine percent prefer to be pitched via email.
To read more results from the 2013 State of the Media Report: http://blog.vocus.com/blog/state-of-the-media-report-2013
About Vocus
Vocus is a leading provider of cloud marketing software that helps businesses reach and influence buyers across social networks, online and through media. Vocus provides an integrated suite that combines social marketing, search marketing, email marketing and publicity into a comprehensive solution to help businesses attract, engage and retain customers. Vocus software is used by more than 120,000 organizations worldwide and is available in seven languages. Vocus is based in Beltsville, MD with offices in North America and Europe. For further information, please visit http://www.vocus.com or call (800) 345-5572.
Forward-Looking Statement
This release contains "forward-looking" statements that are made pursuant to the Safe Harbor provision of the Private Securities Litigation Reform Act of 1995. These statements are predictive in nature, that depend upon or refer to future events or conditions or that include words such as "may," "will," "expects," "projects," "anticipates," "estimates," "believes," "intends," "plans," "should," "seeks," and similar expressions. This press release contains forward-looking statements relating to, among other things, Vocus' expectations and assumptions concerning future financial performance. Forward-looking statements involve known and unknown risks and uncertainties that may cause actual future results to differ materially from those projected or contemplated in the forward-looking statements. Forward-looking statements may be significantly impacted by certain risks and uncertainties described in Vocus' filings with the Securities and Exchange Commission.
# # #
The risks and uncertainties referred to above include, but are not limited to, risks associated with possible fluctuations in our operating results and rate of growth, our history of operating losses, risks associated with acquisitions, including our ability to successfully integrate acquired businesses, risks associated with our foreign operations, interruptions or delays in our service or our web hosting, our business model, breach of our security measures, the emerging market in which we operate, our relatively limited operating history, our ability to hire, retain, and motivate our employees and manage our growth, competition, our ability to continue to release and gain customer acceptance of new and improved versions of our service, successful customer deployment and utilization of our services, fluctuations in the number of shares outstanding, foreign currency exchange rates and interest rates.