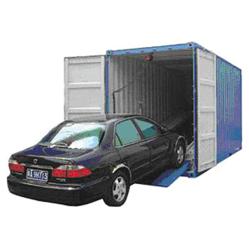 Los Angeles, CA (PRWEB) March 08, 2013
Los Angeles' first choice for all residential and commercial relocations, Acclaimed Movers, has just added state to state car movers to its ever-expanding relocation team. The new movers understand the nuances of state to state moves, and will be able to safely transport any vehicle, to any place in the world. Acclaimed continues to add new services, as the company expands its repertoire to meet the local moving needs. Along with adding state to state car movers, Acclaimed has also improved its website and added new trucks to its fleet. Their top quality services and economical rates have earned Acclaimed an "A" rating from the Better Business Bureau.
For more than a decade, Acclaimed Movers has helped homes, businesses, and their vehicles, transition across the state, across the nation, and even across the world. Houses, offices, apartments, warehouses, restaurants, classic cars, daily drivers, recreational vehicles, they've performed all manner of moves. Each of their relocation specialists is an industry veteran, and they're all required to go through extensive training to ensure that they can properly pack and move anything. Acclaimed offers multiple forms of vehicle shipping, open-air and closed-crate, as well as, a packing service that includes hand-built moving crates for all valuable and fragile items. All transportation, for vehicles and household or office goods, is conducted by Acclaimed's fleet of top-of-the-line trucks, which come equipped with GPS for efficient navigation. When storage is required, they maintain space for long-term and short-term periods in their state-of-the-art, climate-controlled, secure storage facility.
Acclaimed Movers continues to go the extra mile to make lifelong customers out of each person they help. The company is the go-to choice for moving solutions in Los Angeles, and has become synonymous with affordability, reliability, and efficiency in the moving industry. The addition of state to state car movers only further boosts their ability to provide fully comprehensive moving services. When it's time to move with a vehicle, it's time to get a free, no-obligation quote from Acclaimed Movers. Click here for a free car moving quote.