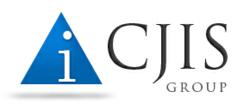 Our new site enables visitors to join a community of peers in sharing information regarding the use, funding and procurement of technology in state and local government
Herndon, VA (PRWEB) September 13, 2012
CJIS GROUP, a provider of Pre-RFP market research, recently redesigned its website to enhance the interaction between state and local government officials and the information technology vendor community.
This modern, user-friendly site provides a platform for both government agencies and technology vendors to communicate regarding their technology needs and solutions.
New features available include:

Daily news alerts regarding industry information, State and Local government, and project funding to keep users up to date on current trends.
A blog featuring CJIS GROUP founder, PJ Doyle, and guest expert bloggers from government and industry.
A forum to facilitate the interaction between government officials and the vendor community regarding the use, funding, and procurement of technology.
Online directories including publications, whitepapers, a schedule of upcoming events, and agency links.
"Our new site enables visitors to join a community of peers in sharing information regarding the use, funding and procurement of technology in state and local government," commented David Heinemann, CEO of CJIS GROUP. "We have over 10,000 government officials and vendors that access the tools and features of our site – we want to facilitate their interaction," adds Heinemann.
This new site is part of CJIS GROUP's commitment to improving the technology procurement process by providing in-depth, validated market intelligence, and quality research for the criminal justice, public safety, and health and human services community.
For more information visit our website, http://www.cjisgroup.com or please contact:
David Heinemann, CEO
dheinemann(at)cjisgroup(dot)com
703-822-5079
CJIS GROUP is the leading provider of pre-RFP market intelligence regarding IT procurements in the criminal justice, public safety, and health and human services market in the US. Many of the largest IT vendors, as well as specialized vendors, use CJIS GROUP's web-based market intelligence to plan their sales activities to police, fire, emergency services, courts, corrections and health and human service agencies across the US.