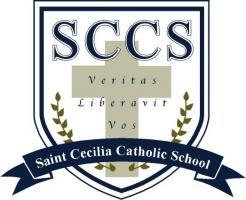 St. Cecilia Catholic School, voted 2012 Best Private School on Bainbridge Island.
Bainbridge Island, WA (PRWEB) November 23, 2012
St. Cecilia Catholic School will launch the Explorers Preschool Program in January for children 3 to 4 years old. The new program compliments the school's existing Pre-Kindergarten program for children 4 to 5 years old. The Explorers Preschool Program emphasizes creativity and hands-on activities, with thematic units such as sea life, outer space, and fairy tales; and an age-appropriate curriculum featuring religion, math, pre-reading, writing, science, social studies, music and art.
The Explorers Preschool Program begins January 8, 2013, with classes Tuesdays and Thursdays from 8:45 a.m. until 12:00 p.m. Children must be 3 years old by December 31, 2012 and nearly potty trained. Interested families are invited to attend an Open House at the school, located at 1310 Madison Avenue North, on Thursday, November 29, any time between 10:00 a.m. and 11:00 a.m. Families may also contact the school office at (206) 842-2017 for more information.
About St. Cecilia Catholic School:
St. Cecilia Catholic School welcomes families who value education regardless; of religious background, gender, race, and color, national or ethnic origin. Founded in 2001 as The Mustard Seed School with 14 preschool and kindergarten students, St. Cecilia today has approximately 100 students in preschool through 8th grade. Located in downtown Winslow on Bainbridge Island, St. Cecilia is known for high academic standards, small class sizes, and a new building completed in July 2010.
The school was recently voted Best Private School on the island, and Mrs. Amy Lee-Despard was voted the Best Teacher on the island, in the 2012 Inside Bainbridge Best of the Island (ibbi) Awards, while St. Cecilia Parish was voted the Best Place to Worship and Pray.
Smaller class sizes allow for individual learning plans tailored for each student. Students enjoy a safe environment while exploring a curriculum that challenges their growing developmental needs.
Test Scores: SCCS students scored in the top 5% of the nation in 2011, according to the Composite Score results of the ITBS testing. The Composite Score is the total of all tests taken for that grade level. First Grade Composite Score was at 99%, Second Grade at 99%, Third Grade at 99%, Fourth Grade at 99%, Fifth Grade at 99%, Sixth Grade at 97%, Seventh Grade at 92%, and Eighth Grade at 99%.
For further information contact:
St. Cecilia Catholic School
1310 Madison Ave. N
Bainbridge Island, WA 98110
Phone: 206-842-2017
Fax: 206-842-6988