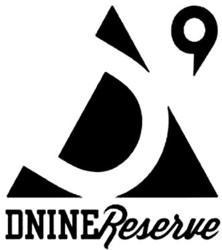 Los Angeles, CA (PRWEB) March 29, 2013
The wholesale market for street and urban wear is constantly changing. Steal Deal tries to keep up by offering the latest clothing brands at wholesale prices. They've lately added DNINE Reserve to their stock. Their Men's Wholesale Clothing range is a very economic option for a number of people. LAD Solutions, a marketing digital agency from Los Angeles, California is in charge of the promotions.
Since the company began their operations, their revenue has more than doubled the previous year's figure. They have a diverse range of customers, and they want those with a low budget to know they have something for them as well. Closeouts and overruns account for 70 percent of their products.
For tees, there are 26 different types and designs. The price per each is $8.90. There are four different types of hoodies at $14.90 each and seven kinds of hats at $12.90. The price for the tank is $7.90.
The prices are quite accommodating and the wholesale deal is good for those who resell or have a business. While there is no set minimum for the wholesale, each packet would contain six pieces. In the six piece set, all sizes are included, but the colors would be the same. Consumers can also go for shoes in bulk, with a minimum order quantity of 12 pieces.
The DNINE Reserve clothing range which is available for the season is based on the tag line of fashionably medicated lifestyle. With better fabric and fresher design, this is a decent wholesale deal for buyers. All the brands that are cited on the Steal Deal site are completely authentic and showcase the genuine items. DNINE has one of the hottest gears out there, and it can be bought from here in dead stock condition.
Discounts are also available. All relevant information is available online. Steal Deals ships to all 50 U.S. states and around the globe to countries like Dubai, Japan, UK, Australia, Mexico, and Canada.
With the summer season setting in, it is sensible to use the discounted rates and order early. Ordering during the season can cost more. More than twenty brands are available for wholesale clothing deals on Steal Deal.
Different showrooms are available for the brands in Los Angeles and New York which can be checked out as well. Custom tees can also be made at adjusted prices. The merchandise can also be returned, but for that, a three day policy has to be followed.
The whole DNINE Reserve range is available at their online web store. Those interested can head over to the web page and check it out.
About Steal Deal: Steal Deal Inc. is a wholesale dealer of a number of reputed brands in Los Angeles, California. Offering market competitive rates and high quality, one of their core competencies is to come up with new brands at discounted price. The company has made a name for itself on the account of getting merchandise in bulk quantities. These are then sold and distributed to various buyers including entrepreneurs.