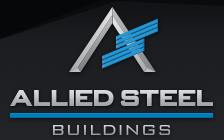 We have been doing this work for years now and it is paying off.
Fort Lauderdale, FL (PRWEB) April 02, 2013
AlliedBuildings.com is a leading supplier of steel building structures in and outside of the country. Their business and work ethic that comes second to none. This is because they know what they are doing, they do it well, and they always prioritize their customers. All of this is evident in their website's testimonies page where AlliedBuildings.com humbly features just a fraction of the projects they have spearheaded.
Their steel building engineering program is one comprised of experts in the field and it is evident by their superbly constructed buildings. For this reason and for several others, AlliedBuildings.com was recognized as one of the leading suppliers of steel metal buildings.
The team was honored by this award and went on to state the following about their excitement:
"We are truly honored. We have been doing this work for years now and it is paying off. We feel humbled and believe it is truly remarkable to have this honor of recognition. However, we don't do this work for recognition. We do this work because we believe in the integrity of steel building structures and we want to share them with the public. We know just how much these structures can help individuals, families, and their businesses. We have seen it time and time again, the satisfaction that people experience when they can feel the difference that owning a metal buildings have on their lives. For many, it cuts maintenance costs significantly. This helps businesses and households tremendously as the savings can be invested in other necessary things. We also feel god about the positive impact that our buildings have on the environment. It's amazing just how much of our materials are recycled to make these LEED certified buildings. Their cool exteriors and excellent insulation make for good temperature control, which are major money savers and a significant way to cut down energy use. All in all, we are so excited that these buildings are receiving the attention they deserve. We hope to continue supplying these buildings well into the future!"
To see examples of metal building structures created by the Allied team, visit AlliedBuildings.com or call (877) 997-8335.