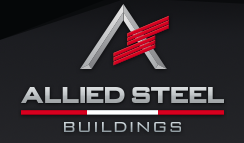 We also like cultivating a creative perspective in our clients and in society.
Florida (PRWEB) March 14, 2013
AlliedBuildings.ca is a leading supplier of steel building structures. Their pre-engineered buildings are amongst the most popular because they are well designed by an expert team of engineers and are shipped out with to anywhere in the world. With distribution sites in 36 countries, shipment is made easy and remains one of the most reliable delivery services available.
Customers can also rest assured that Allied structures are LEED certified (Leadership in Energy and Environmental Design), meaning they are high performing green buildings. This is greatly due to the fact that AlliedBuildings.ca fabricates quality steel building structures using highly recyclable steel materials. Additionally, all buildings are created to meet local building codes—another reason why AlliedBuildings.ca is a preferred construction company.
In an effort to engage with the community and to dispel some myths about what a steel building looks like, AlliedBuildings.ca launched a photo contest. The contest rules are simple. Individuals are asked to submit photos of steel structures that they see anywhere in Canada. Alex Harper, an AlliedBuildings.ca representative, expressed his enthusiasm for the contest with the following statement:
"We are very thrilled to announce our photo entry contest. By encouraging the public to take photos of metal buildings in Canada, we are helping raise awareness about how different steel structures can look and how versatile their uses are. We want to develop people's eye for what a steel structure is and can be used for to shape a better collective understanding of why these buildings are superior to others. We really believe in the power of these buildings to revolutionize the construction industry's impact on the environment and we hope to accomplish this by incentivizing the public to look for them. We also like cultivating a creative perspective in our clients and in society. We have relied heavily on the creativity of our team members to become and continue being one of the most innovative companies of the year."
To learn more about all of the creative Allied Buildings initiatives, visit them online at AlliedBuildings.ca or give them a call at (877) 997- 8335.