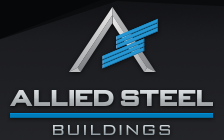 We are a big company and our numbers can really help get a project done quickly.
East Rutherford, NJ (PRWEB) March 11, 2013
With so many growing corporations, it is always inspiring to see how they move forward with corporate social responsibility. Corporate social responsibility is defined as a belief and often endeavor a company takes on to behave ethically and contribute to society in a positive manner. AlliedBuildings.com, a leading supplier of steel buildings, prioritizes giving back to the community. Like other companies who have realized their responsibility to give back, Allied has launched their very own formal initiative to help underserved communities in the best way they know how: by supplying entire buildings, building materials, or even labor.
Stacy Holt, a Senior Representative and proud Allied team member issued the following statement in her interview with Liam Foreman of a popular blog on corporate social responsibility. When Liam asked about what sparked the idea for Allied Cares, Stacy responded:
"After delivering our 3,500th building back in 2011, we realized that we were in a very good position to give back to the community. Not only did we feel we were able to, we felt it was our duty as a company that strives to make people happy to give back in any way we could. Our customers are some of the best people we know and we wanted to take this opportunity to help out another demographic. We want to reach out to organizations and initiatives that are unable to afford their own building by donating steel buildings or building materials and free labor. We are a big company and our numbers can really help get a project done quickly. Since our buildings go out to different parts of the world, we want to take this initiative all over the world, too. We are currently looking to make more contributions to disaster relief efforts. Just like our company, Allied Cares is growing and we're excited to see that we can accomplish as a team."
To learn more about the Allied team and Allied Cares, visit AlliedBuildings.com or call (877)997-8335.